Lessons & Programs
We offer programs for all ages and every season. We are open year-round for indoor sports and outdoor adventures. Learn a new skill from one of our certified instructors and grow your skills in our lessons. From mountain biking, skating and hockey, outdoor adventure to ski and snowboard, we have something for everyone. Please scroll down to view our programs and filter by adventure type. ↓
Not sure what level is right for you? Check out our Levels Guide

Looking for Summer 2023 day camps? See all summer camps
Foot traffic/viewing of lessons
No foot traffic is allowed on the winter ski hill. For the safety of our guests, there is no on-hill viewing of winter lessons or foot traffic allowed. Guests (including carpet-only ticket holders) are not allowed on snow without ski or snowboard equipment and a valid ticket/pass. Only those with a valid ticket/pass who are skiing or snowboarding with appropriate equipment will be permitted on snow.
Beginner lessons: Guests are permitted to view the beginner ski/snowboard area from the flag court, located just east of the Frank King Day Lodge.
IMPORTANT – WAIVER(S) REQUIRED
Each adult participant must complete their own waiver

A Parent/guardian must complete the Waiver for their minor/child participants

Passes are non-transferable and can only be used by the participant
PLEASE READ THE WAIVER CAREFULLY! By signing, you will waive or give up certain legal rights, including the right to sue for negligence, breach of contract, or breach of the Occupiers' Liability Act or claim compensation following an accident.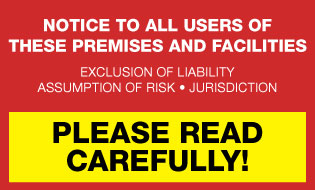 Safety and risk awareness
The health, safety and well-being of WinSport's Team Members, guests and the community remain the top priorities for WinSport.

Quick Links
Refund Policy
Third-party Lessons
Know Before You Go