Ages 18 - 99
Have little to no hockey experience, but want to give it a try? This program is for those who want to learn the fundamentals of this great sport. Learn and improve your skating skills, puck control, and shooting techniques with great instructors. No previous hockey experience needed. This program is run by an all-female instructor group.
This program combines practice sessions with games. There will be a referee assigned during the games and stats will be posted online.
Powered by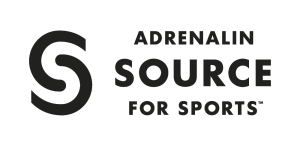 Women's Discover Hockey - Practice & Play - 18+
Key Goals
Work on skating, puck control, and shooting with great instructors'
Pre-requisites
Must be able to stand on skates and move forwards without assistance
Equipment Required
CSA certified hockey helmet with full face mask
Mouth guard (recommended)
Neck guard
Shoulder pads
Elbow pads
Hockey pants
Hockey gloves
Hockey stick
Athletic supporter
Shin pads
Hockey socks
Skates
Water bottled filled with water
A Release of Liability, Waiver of Claims, Assumption of Risks and Indemnity Agreement ("Waiver") must be completed prior to participation in any WinSport Programs, Lessons, and Camps. If the applicable Waiver(s) is/are not completed, participation in the WinSport Program and access to WinSport's facilities will not be permitted, and a refund will be provided.
A Parent/guardian must complete the applicable Waiver(s) for their minor/child participants

Any issued passes are non-transferable and can only be used by the participant
PLEASE READ THE WAIVER(S) CAREFULLY! By signing, you will waive or give up certain legal rights, including the right to sue for negligence, breach of contract, or breach of the Occupiers' Liability Act or claim compensation following an accident. The Waiver(s) can be viewed and completed here: