Sponsor and Partner Recognition
WinSport greatly appreciates the support from the contributors below that make it possible for us to introduce Calgarians to sport every year. They are a big reason we can continue to inspire athletic potential in the next generation and we thank them for their contributions.

Servus Credit Union invests a lot of time, energy and money to enhance the quality of life for everyone in the communities they serve. As a member-owned credit-union, they build up neighborhoods by supporting worthy causes. Community access events like Servus Tube Park Fridays bring a discounted evening of recreation to the city.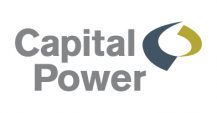 At Capital Power, we deliver responsible energy for tomorrow. We work together – with our employees, partners, local communities and other stakeholders to be net carbon neutral by 2050 and create a bright future for generations to come. We are proud to be the official electricity provider of Winsport, and the sponsor of Winsport's Newcomer Program. We help power Canada's amateur and Olympic athletes and provide new Canadian immigrants the opportunity to experience Canadian sports.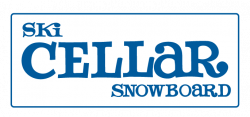 With over 70 years in the ski and snowboard industry, Ski Cellar Snowboard is an iconic Calgary business. As a long standing sponsor of WinSport programs, they have a strong commitment to the ski industry and winter sports as a life-long passion.

Alcumus is a market leader in safety. Our purpose is to help create better workplaces to keep people safe, reduce risks, and simplify safety processes through our expert teams and technology. The way organizations manage risk – to take care of their people, customers, and the environment – has become as important as products and services themselves. Our cloud-based software, safety accreditation, and supply chain management provide businesses with the technology they need to improve safety. We help build strong, resilient businesses while delivering the service and technology which helps create safe and effective workplaces.

Everything about Burton started in the mountains. From getting the most out of every journey to chasing snow around the globe, they've charged ahead to innovate and change the way people enjoy the outdoors since day one. Burton is passionate about creating a fun and engaging outdoor environment to learn a new sport and get families riding together.

Born in the French Alps in 1907, ROSSIGNOL is the benchmark in winter sports and an iconic global brand. They design gear and apparel focused on premium innovation for intense enjoyment to make the best of each day. To make every day, Another Best Day. As WinSport's rental fleet partner, we want to bring that level of expertise to your every day experiences on our hill.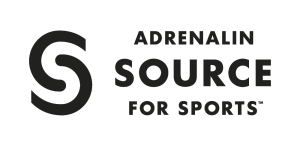 Adrenalin Source For Sports Calgary is a local sporting goods store selling Hockey, Goalie Equipment, and more. We feature top-level products at competitive prices. We are a locally owned sporting goods and service retailer, specializing in Hockey equipment, Baseball equipment, Lacrosse equipment, Fitness equipment, Professional Team gear (Jerseys & Hats) and Apparel. Custom quality Team Jerseys, custom apparel and made to order equipment is also available at Adrenalin. We have proudly been serving Calgary and its surrounding areas since 2007. We are the go-to store for great customers from all of Southern Calgary. Stop by and see what Adrenalin has to offer.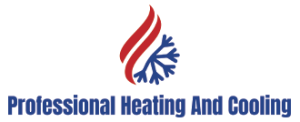 Since its founding in 2022, Professional Heating and Cooling is quickly becoming one of Calgary's leading residential heating and cooling companies. Specializing in the installation, service and maintenance of furnaces, air conditioners, boilers and water heaters.