Ages 13 - 17
Scroll down to view all program offerings.
This program provides a great, stress free learning and bonding environment for teenagers looking to improve their skating or learning for the first time. The instructors and participants work together to progress in skill level, while also staying within that challenge zone.
Powered by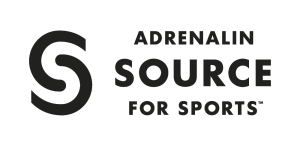 Teen Learn to Skate
Pre-requisites
None
Key Goals
Learn how to skate or develop your current skating skills.
Equipment Required
CSA certified hockey helmet (full face mask is highly recommended)
Hockey or figure skates
Knee and elbow pads (recommended)
Warm clothing in layers
Snow pants (recommended)
Winter gloves or mittens
Add-ons
Skate/ Helmet Rental @ $5 per lesson
A Release of Liability, Waiver of Claims, Assumption of Risks and Indemnity Agreement ("Waiver") must be completed prior to participation in any WinSport Programs, Lessons, and Camps. If the applicable Waiver(s) is/are not completed, participation in the WinSport Program and access to WinSport's facilities will not be permitted, and a refund will be provided.
A Parent/guardian must complete the applicable Waiver(s) for their minor/child participants

Any issued passes are non-transferable and can only be used by the participant
PLEASE READ THE WAIVER(S) CAREFULLY! By signing, you will waive or give up certain legal rights, including the right to sue for negligence, breach of contract, or breach of the Occupiers' Liability Act or claim compensation following an accident. The Waiver(s) can be viewed and completed here: