Getting the hill ready for summer
Apr 19, 2023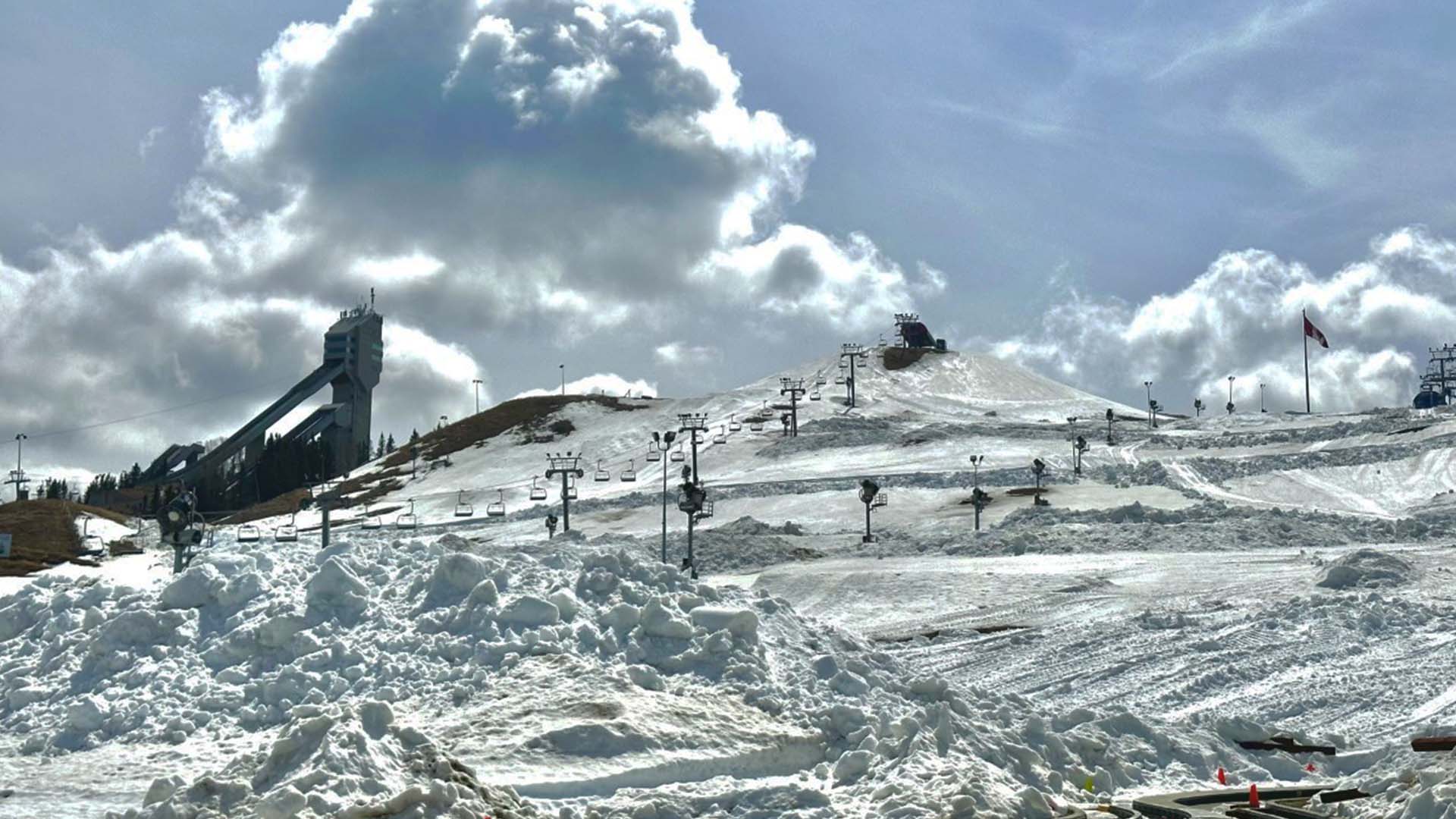 As we move into spring and summer here at WinSport, there's a lot of work required to get the hill ready for what's next!
"Once the winter ends, it's a lot about cleaning up the hills and the winter operations," said Mike Tanner, WinSports Director of Outside Operations. "Skyline Luge is anxious to get in and operating, so we have to dig out their track after the winter, which, you know, it's probably 70 hours of CAT work just to find their track!"
Tanner says there's a lot of work that goes into preparing the hill for spring, including putting away all the fencing and safety nets and any debris that would be left on the hill from winter.
With no guests on the hill, Tanner says this has been a great time to try out some new things for next season.
"This spring we did something different with the west jump line. We did some jump experimenting for next winter, just while we had lots of snow and we wanted to do some experimenting to see if we can get a little bit better jump lines built for next year," he explained.
He says he did some testing with some staff and coaches to come up with some new concepts for Winter 2024.
This season was a great one for weather at WinSport. Right up until the end of the season, hill conditions were fantastic and that could be seen by just how much snow was still left on the hill, even after it was closed for the season.
"So, normally, we're down to about 50 centimetres of snow this time of year," Tanner said. "This year, we're still at a metre. We didn't lose any. And then it snowed late in the season. So there's far more snow than normal on the hill. Basically double."
With the melting of snow comes a lot of water flowing down the hill, and especially in a season where we got exceptional amounts of snow, lots of work needs to go into making sure that water has somewhere to go.
"The main thing is just digging out all the ditches and collection basins with water. We have a lot of ditches and barriers in front of the day lodge that you don't see under the snow and we dig them out," he explained.
As the park continues to dry up, work will be done on our mountain bike trails to ensure they are all ready when the season rolls around in just a few weeks.
Stay tuned for more information on summer hill passes in May!