WinSport holds second annual Family Fun Day
Aug 31, 2022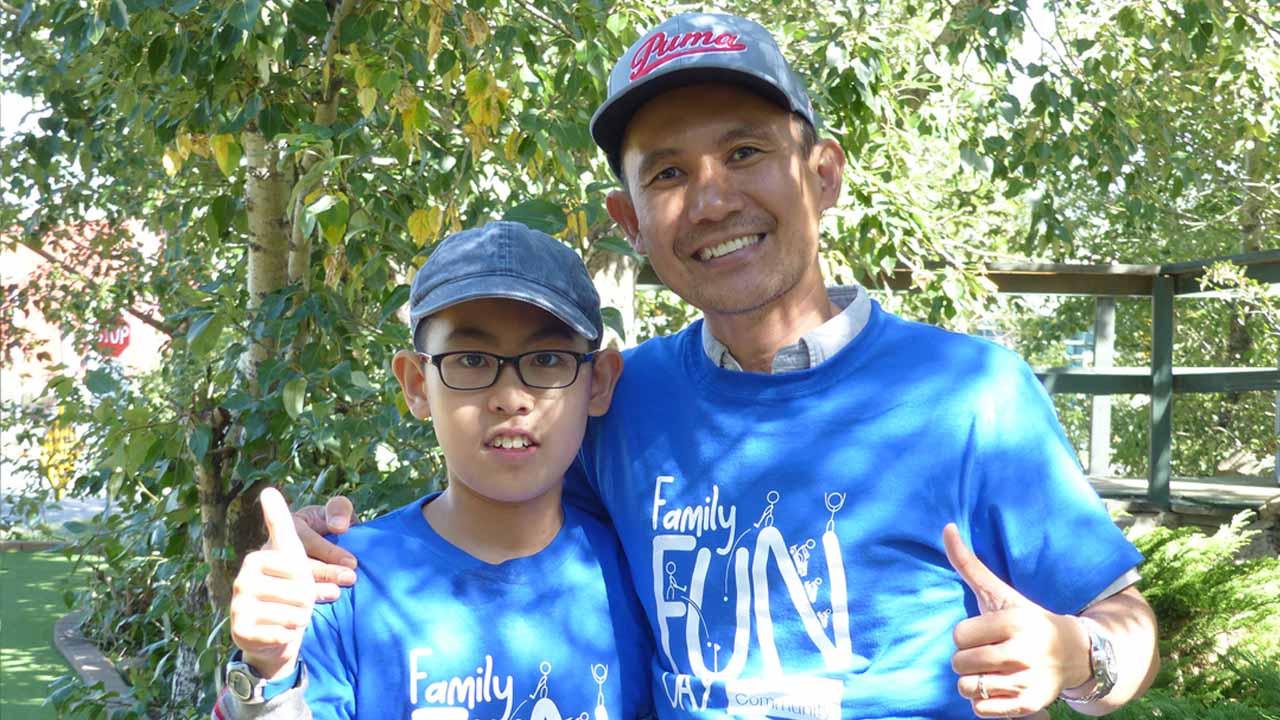 Smiles and laughter made a bright day even brighter for nearly 100 members from the Centre for Newcomers on Monday, Aug. 29, for WinSport's Newcomers Program.
The participants converged on Canada Olympic Park as part of the second annual Capital Power Family Fun Day. The day included a tour of the park, a round of mini-golf at WinSport's professionally designed mini-golf course, and runs down the track at Downhill Karting by Skyline Luge.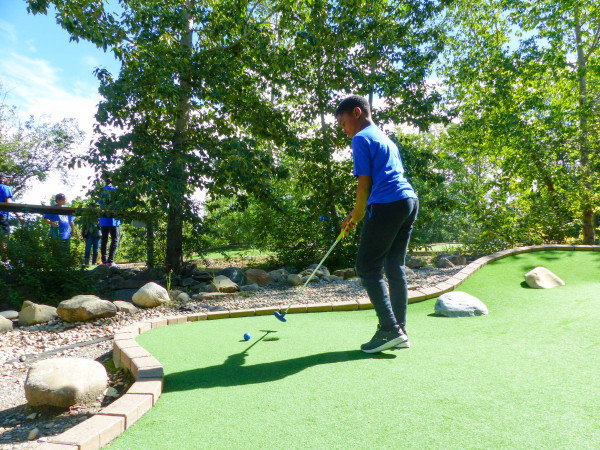 The day was made possible through the support of WinSport's newest sponsor, Capital Power, which is a wholesale power producer with a strategic focus on sustainable energy.
WinSport developed the Newcomers Program in 2017 to introduce new Canadians to sport and recreation opportunities that are popular in Canada. By helping people discover sport as a way to stay healthy through Canadian winters and with spring, summer and fall activities, WinSport supports immigrants in their efforts to integrate to Calgary.
"I'm having fun. It is great to be out here doing all the activities," said Raphael Ugobi, who came to Canada from Nigeria. "My most exciting was seeing the bobsleds."
Since the program's inception, more than 600 individuals have participated in the program. The first ever summer fun day was held last year, along with several successful winter events over the past five years.
"It's an excellent way to integrate into the Canadian culture, with the new activities and sports that are available to them in Canada," says Jennifer Konopaki, WinSport's Vice President, Sport. "Days like today wouldn't be possible without the great support of our partners from Capital Power."