Thank you for an amazing summer!
Sep 9, 2022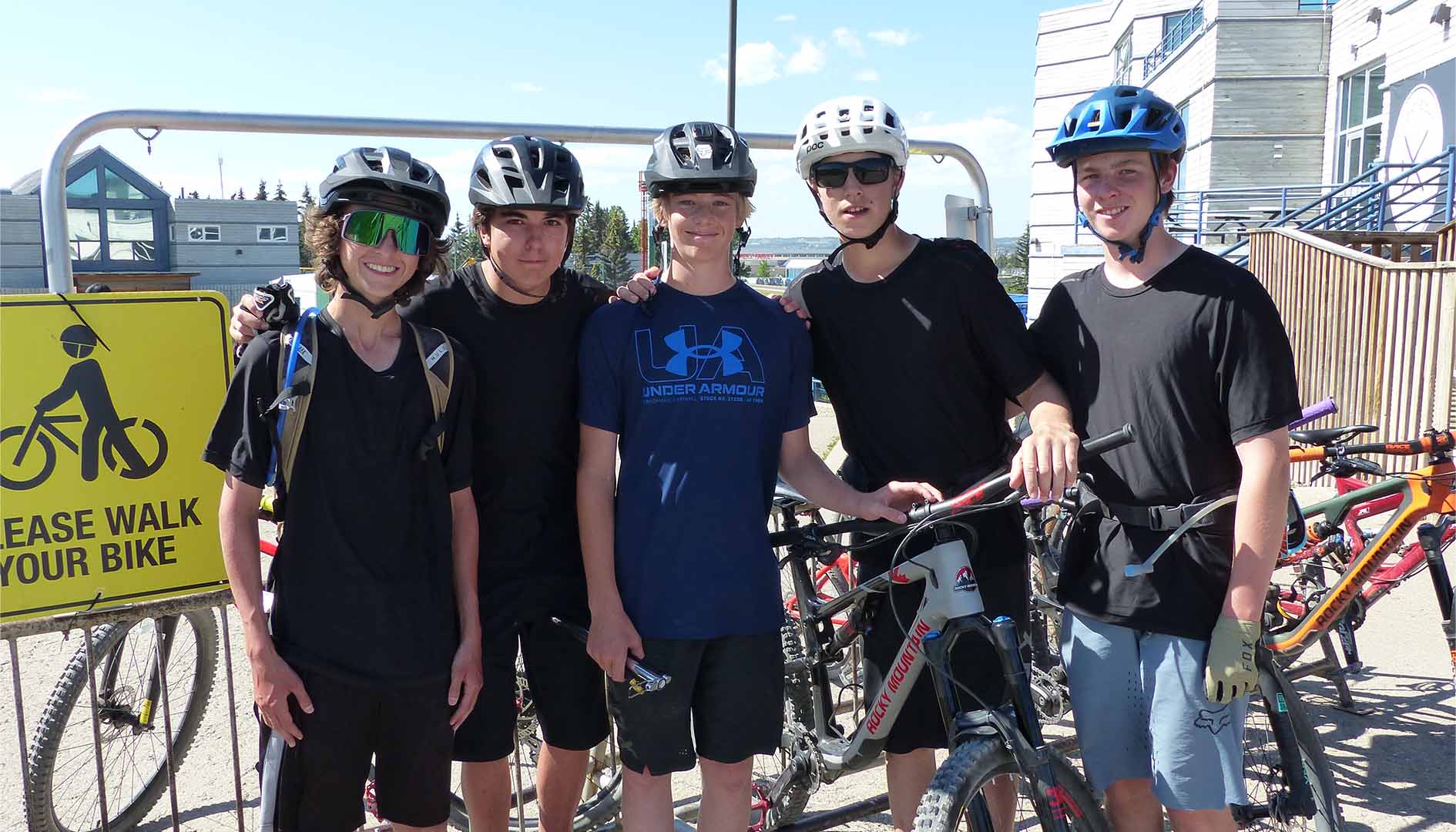 It seems like it was just yesterday that the snow was melting and everyone was gearing up for summer at WinSport.
Now, as the final people fly down the Monster Zipline and the last bobsleigh whips down the summer track, it's time to call an end to the summer and prepare for what's next.
But we can't forget just how incredible of a summer it truly was.
The last couple of years have been hard on everyone, and for many, this may have been the first normal feeling summer in a few years. And we made the most of it.
Camps and programs ran with no capacity limits, including our outdoor adventure camps, mountain bike camps, summer freestyle, and more!
And the fun didn't stop there, friends were able to come together as one to take on our mountain bike trails for a summer that couldn't have provided us with better weather.
It truly was a warm welcome back.
Now, with summer in the rear view, we look forward to what's ahead.
Beginning in just a few weeks, fall will be in full swing, and spooky season will engulf the park.
On Sept. 22, our mini golf course will be transformed into Spooktacular mini golf where our fun, intermediate 18-hole outdoor mini-golf course will transform into a Halloween extravaganza.
The course will be well lit and will offer a safe Halloween activity where you can dress up and play some golf with friends and family.
Beginning on the 22nd as well, everyone's favourite Pumpkins After Dark will return for another year.
More than 6,000 pumpkin designs have been created to bring Halloween to life. If you came in 2021, the display is bigger and better!
Capping off September, WinSport will host the 2022 YONEX Canada Open where the world's biggest badminton stars will compete for a $75,000 US prize purse.
Then, as the perfect transition to winter, WinSport will be hosting the Pan Continental Curling Championships at the end of October with both paid and free matches to take in at the WinSport Event Centre.
Ticket packages are now on sale with single-match tickets going on sale later this month!
Not long after the curling championships conclude, the snow will begin to fly. And we all know what that means.
As long as the weather cooperates, our winter season is set to begin on Nov. 25.
This season, our winter hill hours have been extended on select days to ensure we can all give a proper welcome back to the ski and snowboard season.
That's just one reason to pick up your Winter Hill Season Pass today!
Our early-bird passes are only on sale for under two more weeks! Buying yours today will save you hundreds of dollars and guarantee you access to the hill this winter season.
We know you're going to get one, so why not take advantage now!
Some other perks of purchasing your pass today:
Lift & carpet access
Terrain park access
10% off in-house prepared food items and 10% off alcoholic beverages. (No discount on pre-packaged items)
Access to Passholder Perks (winter and ski/snowboard reciprocals at other resorts).
If you're not as in to flying down the hill as you are watching the pros do it, then there is something for you there as well.
Beginning on Jan. 20, 2023, WinSport will host the FIS Freestyle Ski Halfpipe & Snowboard Slopestyle & Halfpipe World Cups!
It will be an exciting time to welcome spectators back to see the world's best in action.
More details on tickets and events will be available in the coming months.
All in all, we are geared up for an exciting fall and winter, and we hope you'll join us to continue making memories!