A fresh start for WinSport's Day Lodge
Aug 29, 2022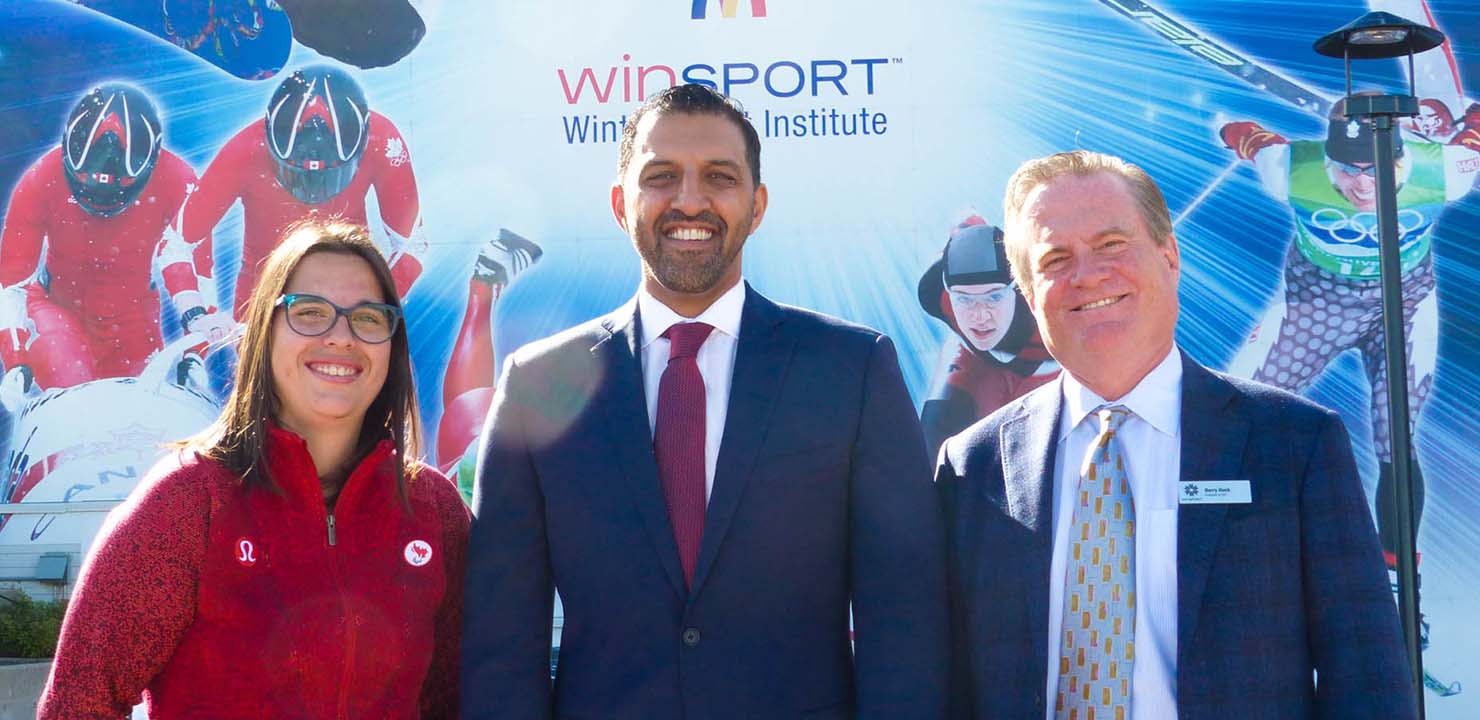 It's been 35 years since WinSport's day lodge was first opened to be used as a media centre for the 1988 Winter Olympics.
Since then, it has done more than what was asked of it and went from a media centre to a hub that brought Calgarians together for over three decades.
But now, it's time for an upgrade.
On Monday, the Government of Canada announced outside of the day lodge, in the famed flag court, that it will be investing more than $17.4 million to help transform the community hub.
The federal support comes through the Green and Inclusive Community Buildings (GICB) program.
"The Government of Canada is committed to supporting infrastructure projects that improve the places where we live and gather, making them more green and accessible to all those who visit. With this federal support, Calgarians and visitors from around the world will benefit from the newly renovated WinSport Day Lodge for decades to come," said George Chahal, Member of Parliament for Calgary Skyview, in a release on Monday.
The transformation of the day lodge will add modern energy efficiency and important accessibility elements while improving the building as a whole to ensure it remains a popular and inclusive gathering spot for the hundreds of thousands of athletes, families, and general visitors who come to WinSport every year.
The project will significantly enhance the WinSport visitor and guest experience for the next 40-plus years. Some known changes coming with the renovation will be improved access from the parking lot to the hill with the elimination of stairs; improved flow, accessibility and expansion of the rental shop and food court; the addition and renovation of washroom facilities to ensure accessibility and inclusivity; more deck space.
All of these changes are on top of the already numerous upgrades to substantially improve the energy efficiency of the building.
WinSport is working on securing the remaining funds for the project, which is expected to cost between $39-$43 million.
Construction will hopefully begin early next spring or summer following the ski and snowboard season. The entire project is expected to take roughly 18 months to complete.
Stay tuned for more updates on this exciting announcement!