Tanner's 1988 Olympic experience leads to long WinSport career
Feb 10, 2022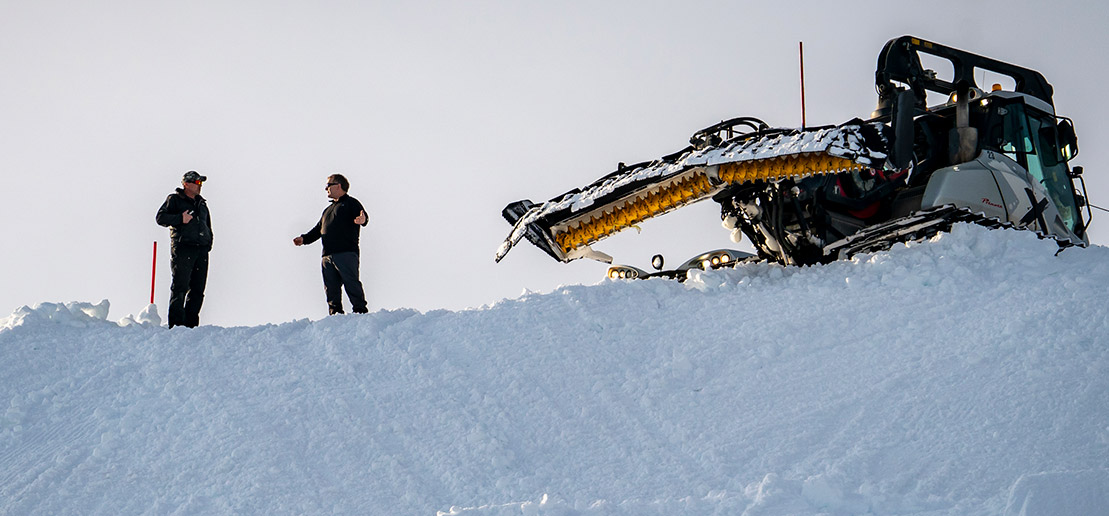 When Mike Tanner came west from Ontario more than 35 years ago, it was all about skiing.
Little did he know the life experiences that awaited him.
"I literally drove west with $150 in my pocket, looking for a job to go skiing for the winter," says Tanner. "I stopped in Calgary because I had a contact name for the operations manager here. I thought I would try to get a job to make a little more than $150 so I could keep going."
Tanner is WinSport's Executive Director, Facilities. That means all the facilities on WinSport's 263-acre campus are under his watch. That includes the ski and snowboard hill, halfpipe, slopestyle course, Frank King Day Lodge, the Markin MacPhail Centre, with its four arenas, and more.
He got his first start in the ski industry working a couple of ski hills around Thunder Bay, Ont., while he was going to school. That included working the Nordic ski jump site at Big Thunder, making snow, and prepping the jumps for World Cups.
That's when he decided to hit the road.
He pulled his old Mazda pick-up truck into Calgary in late 1986 – a few weeks before the pre-Olympic test events for ski jumping. The organization didn't have any staff with ski jump site experience, so they called on the new guy.
"After two weeks, they said, do you want to be the supervisor of the jump site for the Olympics? I said sure, why not, how hard can it be?" says Tanner, who admits he didn't understand the scale of hosting an Olympic Games.
"To me, it was just another event, another job. We pulled off the test events on the ski jumps. Then shortly after that, we had the freestyle aerials test event," says Tanner. "They asked if I've ever built those before, I said no, and again, I thought 'how hard can it be?' So they put me in charge of that for the Olympics as well. I had the Nordic jumps and the freestyle aerials site, so I was in charge of seven Olympic events when I was like 23."
Canada Olympic Park was one of the key venues from the 1988 Calgary Games, hosting ski jumping, Nordic combined, bobsleigh, luge, and two freestyle skiing events – aerials and ballet (a demonstration sport for '88).
"When the Olympics happened, it was a bit of a show and it was a whole lot of work," says Tanner. "The weather was obviously not in our favour as one of the warmest Winter Olympics in history. They showed a split-screen where it was warmer here than what it was in Miami at one time."
Basically, the two weeks of the Olympics were a blur for Tanner, and he has enjoyed the evolution of Canada Olympic Park in the three and half decades since the Olympic flame was extinguished.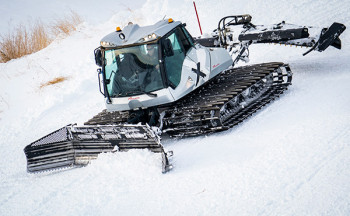 "COP has continually grown and adapted to more relevant sports to Calgarians and Canadians," says Tanner, who is WinSport's longest-serving employee with 35 years of service. "What's been fun is to be here to build these new facilities and new sports, with all these additions we've made over the years and seeing them thrive and excel."
He also takes pride in 1.2 million annual visitors to COP and the hundreds of thousands of people that have participated in WinSport's programs and recreation opportunities.
"Looking back the fun part is that you are introducing all kinds of people to skiing and snowboarding and skating and things like that," says Tanner. "They try freestyle or snowboarding or whatever activity. Some stick with it and carry on to become provincial competitors, then high-performance athletes, then Olympic athletes. It's fun watching the whole progression.
"You can do the whole gambit here. When you host World Cups and know some of these kids grew up here and now they are competing in a World Cup at the place that you helped prepare, it's special. It's important to make sure facilities are here for the whole range from learning facilities to international competition sites."
Tanner has been able to watch his own two boys – Daniel and Marc – grow up at Canada Olympic Park and enjoy what the facilities have to offer. They have moved their way up through the system, with the ultimate goal of going to the Olympic Games themselves.
Daniel, 23, is a member of Canada's NextGen moguls ski team, while Marc, 20, is on the Alberta Provincial Team.
"Obviously skiing has been part of their lives since they were two and three years old. Since they could get on skis, they were here. They both liked it and enjoyed it," says Tanner. "They took advantage of the programs here for cross-country, race programs, and freestyle programs. For some reason, they both gravitated to moguls skiing and they've had the ability to learn to ski moguls on one of the more challenging courses in the world that they grew up with."
In addition to watching his own family enjoy the facilities, Tanner has also been able to witness generations of other families enjoy some quality time together.
"A lot of them end up bringing their kids here to learn to ski or snowboard, and some of them even end up working here," he says. "It's the whole long-term piece of what people can get out of Canada Olympic Park. They can come here for a lifetime."