Surviving the cold winter weather at WinSport
Nov 30, 2022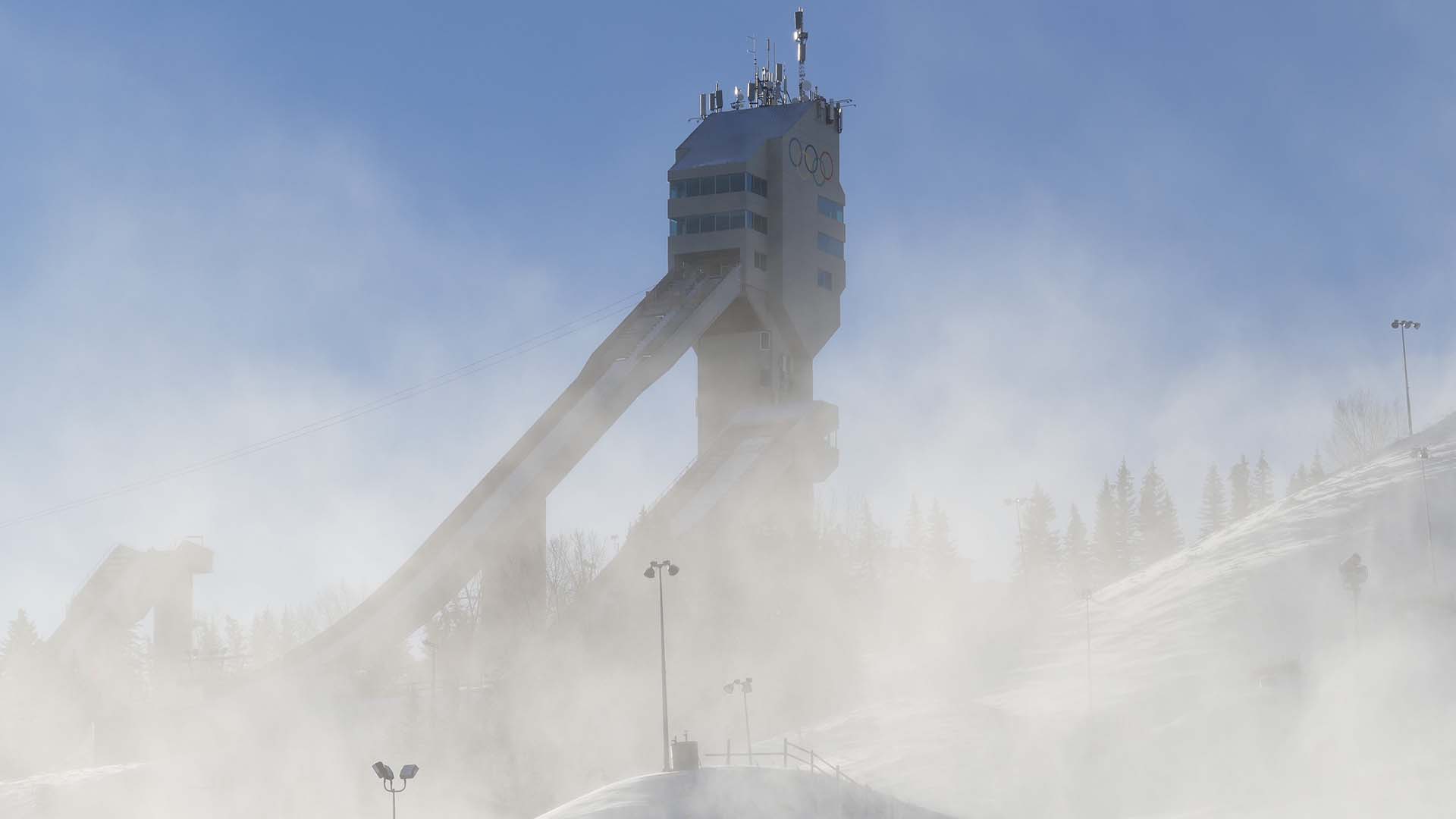 Whether you come to WinSport for our winter programs, or you just want to get some runs in on the hill, how your day goes can quickly be decided by how cold it is outside and how you choose to dress yourself for the conditions.
In Calgary, the weather can change on a dime and not all -15 days are made the same.
Calling home on the far west side of the city, Canada Olympic Park can occasionally be subject to the breezy, and sometimes uncomfortably cold, winds that swoop in from the mountains. So, it's best to prepare yourself in case things start getting a little too cold.
First and foremost, make sure to check out our hill report page to see the current temperatures, closures, and status of the hill. You can also view our hill camera to see the conditions of the hill before heading out!
If the conditions are right and you decide to make the trip, now it's time to dress appropriately.
If dressing in layers was a stock, it would be considered one with only upside. Remember, you can always take off layers if it's too warm, but can't add layers if you don't have them already! We suggest wearing a synthetic wool base layer (try to avoid cotton as it absorbs sweat and snow and can end up making you colder), an insulated mid-layer, and a wind & water resistant outer layer.
Preparing yourself with good mittens or gloves and layers to keep your head warm are just as important. Try bringing some hand warmers as well as added protection in case it gets a little too chilly.
Naturally, physical activity will help keep you warm from the inside out. On colder days, try not to stand around for too long. In other words, get yourself on that chairlift and start shredding! If you are at the bottom of the hill waiting to get back on the lift or chatting with a friend, try to keep your body moving to keep the warmth in.
Some days, things can just get a little too cold, and that's where we come in.
If the conditions start to approach a level where we feel it is no longer safe to be outside for an extended period of time, we will send out communication on our social channels and through email to make sure all of you are aware!
Follow us on Twitter, Instagram, and Facebook to make sure you're up to date.
If you're signed up for lessons, keep an eye on your inbox as we will email any cancellations to the program participant.
For any programs cancelled, a credit will be issued to the participant's WinSport account which can be used towards any future WinSport programs for up to one calendar year.
Stay safe and stay warm. We will see you on the hill!