Winter arrives with the opening of the winter hill
Nov 25, 2022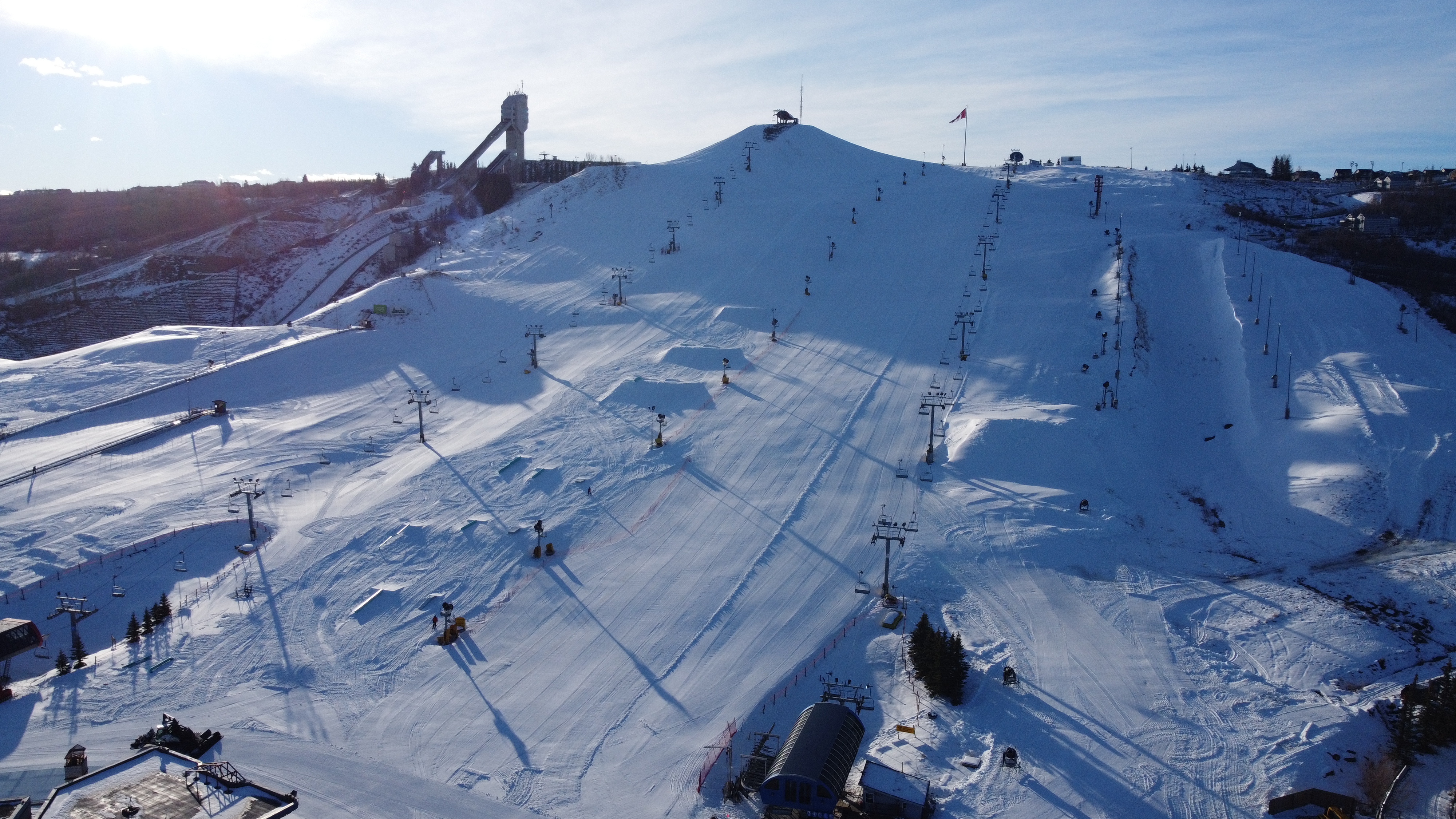 Winter has arrived and WinSport's winter hill is finally open!
After a long summer and fall, skiers and snowboarders will be able to hit their local Calgary hill for the first time this season. The weather has been glorious and the snowmaking team has been hard at work to ensure the hill is ready to welcome everybody for opening day.
So what does that mean for you? New to WinSport or a seasoned vet, there are some things to note before you head out!
Winter season passes
If you haven't already, make sure to grab a winter hill season pass to get you out on the hill all season long.
With the purchase of a season pass, you will also gain access to all of the passholder perks which include up to 50% off day tickets at our reciprocal resorts!
Once you buy your pass, make sure you sign your waiver to save time when you come to pick up your pass before hitting the hill.
Single-use day tickets
If you are looking to try out our hill before buying a pass, you can purchase a single-use day ticket either online or once you arrive at WinSport.
If you enjoy your experience and want to upgrade to a season pass, head to Guest Services, located on the first floor of the Frank King Day Lodge, and use what you paid for the day-ticket towards a season pass!
Available features
As of Friday, November 25, the Bronze, Silver, and Gold carpets will all be open to guests, along with the Legacy chairlift.
Our XL Park features will not be available on opening day, but once they are open, season pass holders will be able to access them for the first two days before needing to purchase an XL Park pass.
Anyone looking to use the XL Park will be required to purchase an XL Park pass in order to gain access.
Parking
When you arrive at WinSport, head over to the Frank King Day Lodge parking lot located on the east side of the park.
Here you will find the main parking lot to access the ski hill. It can get pretty busy during the winter, no worries! If you can't find a spot there, you can try driving over to the west lots located outside the Markin MacPhail Centre.
Should that area be full as well, give our West Overflow Lot a try! It is located on the far west side of our park, right beside the parking for the Markin MacPhail Centre.
Beginning in December, WinSport will have shuttles running on weekends that can transport our guests from the West Overflow Lot. Each shuttle will come every 10-15 minutes to make sure you get on the hill as soon as possible!
Click here to find our parking map to help you navigate your way once you arrive!