A new way to train with WinSport's XL Park Pass
Dec 14, 2022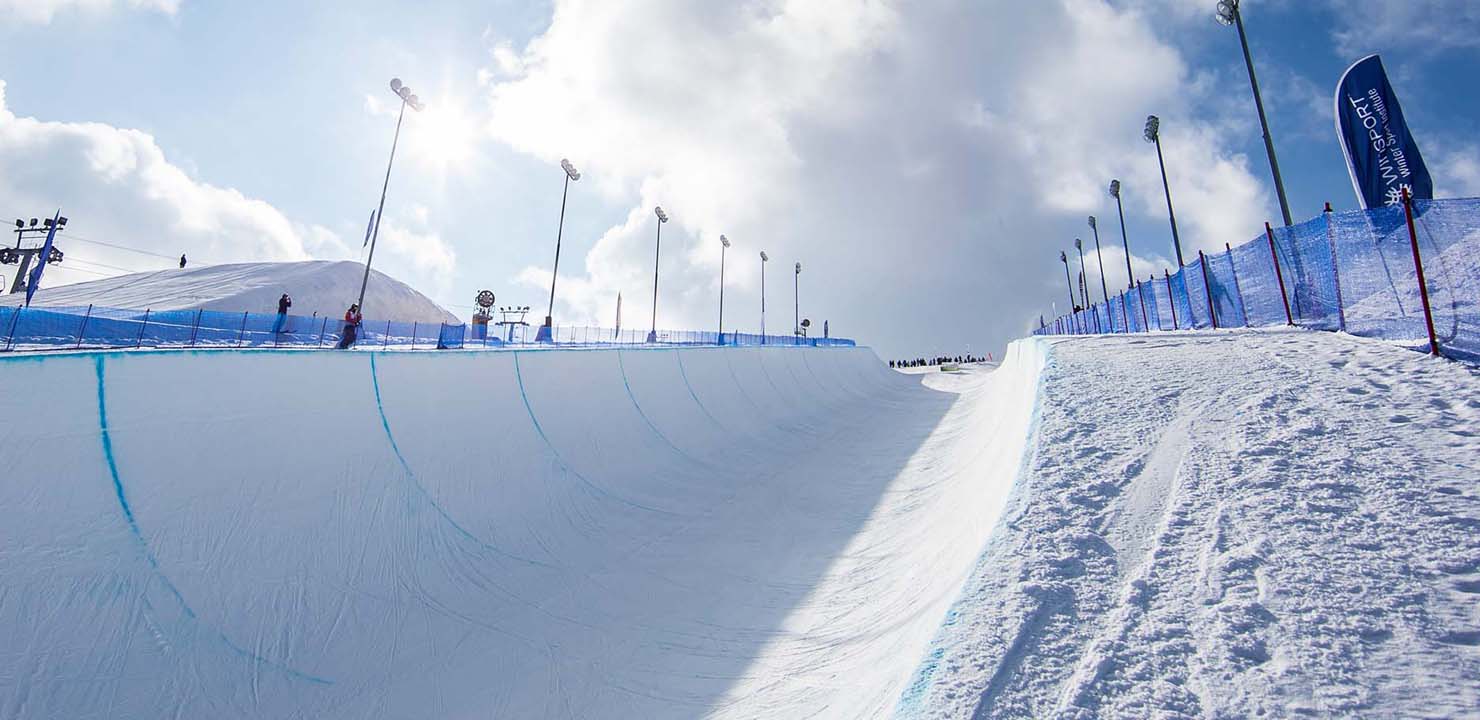 For athletes hitting their next level of training on the slopes, heading to WinSport to train in the halfpipe and using the world-class slopestyle features is a must.
This year, we are shaking things up to provide more accessibility for those looking to train at WinSport during the winter.
Introducing: the XL Park Pass!
In previous years, teams would have to individually book time in the halfpipe and would only be able to do so in the evenings. And with ever-changing weather conditions, booking in advance sometimes would impede access if snow conditions, or the temperature in general, changed for the worse.
"Weather plays a huge impact. So, the wind, the lighting condition, and the snow speed," said Chris Lane, WinSport's manager of sport partners and outdoor programs. "So, booking times doesn't really work because teams need that flexibility based on the actual training demands. For example, the teams would want to train on this specific day and at this specific time of day, because that's going to reflect the conditions of our next event."
Lane says having to try to coordinate all the different times with different teams didn't allow for easy access for teams looking to train.
Another big barrier eliminated with the introduction of the park pass? Training can now take place during the daytime.
"The return to daytime hours will see the return to daytime training, which, for specifically the XL slopestyle, is really the ideal training times," explained Lane. "Given the light conditions, the conditions of the sun, the speed of it, for teams, they really need to train on it during the day. And it just allows more access to the halfpipe."
He says opening up training during the day will significantly increase opportunities for training time for all levels of athletes.
To gain access to the XL Halfpipe and Slopestyle features included in the XL Park pass, athletes will be required to either have a Winter Hill Season Pass or Winter Hill Ticket from WinSport along with an XL Park pass.
Once the Park Pass is purchased by the athlete, they will gain access to the 22-foot tall halfpipe and the XL Slopestyle course, which includes a minimum of three jump sections and a minimum of three rail sections built by a FIS course designer for the World Cup level facility!
Both the halfpipe and slopestyle facilities will be open Tuesday through Sunday, with closures on Monday to ensure everything is maintained to a high standard through the winter.
Subject to change, both XL features are due to open in late December 2022.