Discover outdoor programs at WinSport
Aug 8, 2022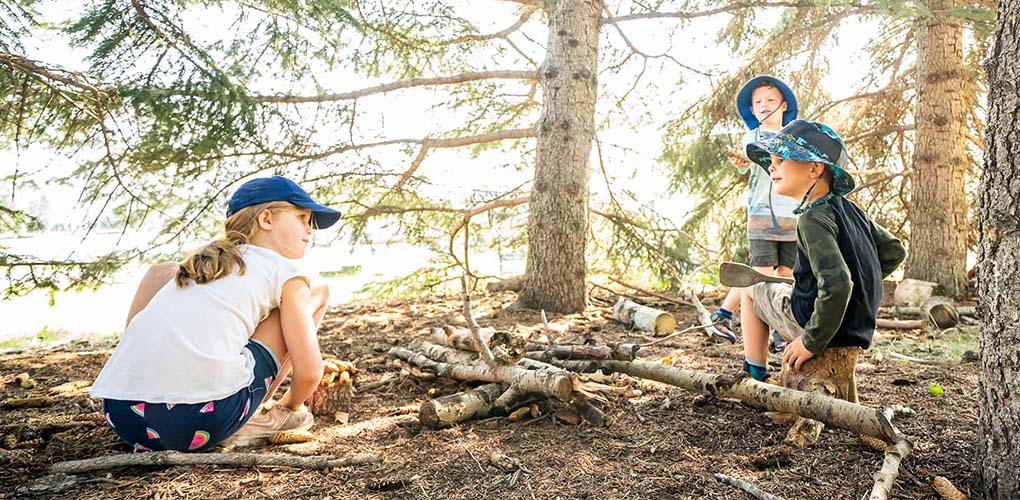 With the new age of technology and kids staying inside a little more nowadays, it's important to find ways to get kids back out exploring and learning life skills that can't be taught behind a screen.
One of the ways WinSport works to implement that is with its Outdoor Adventure programs.
Beginning this fall, camp-goers will have two to three choices when it comes to finding which outdoor program may be right for them.
Depending on age, youth will either take on our Wilderness Explorers program, aimed at building resilience in kids, helping them foster a connection with nature, and build social skills, or our Wilderness Survival Skills program which looks to teach similar lessons but adding in some more lessons they can use in the outdoors.
"It's much more focused on actually building design skills such as building a camp, how to light a fire, what is the best type of fire given the current conditions, be it windy, cold, you actually have dry natural materials, or not," said Chris Lane, WinSport's manager of sport partners and outdoor programs.
Wilderness Explorers will be for three to six-year-olds, while Wilderness Survival Skills is aimed at the eight to 12-year-old crowd.
Lane says a big aspect of the camps is how it is built over a six-week period, which, in Calgary, can mean the kids will truly get to experience the changing of the weather and how to adapt to it on the fly.
"It's really cool when you start to tie in the seasons," he explained. "So, if someone operates in our September to October program, you can really see a change in the play based on the change of the elements. And that's a real core element of the program is making sure that we're playing in all conditions.
"So, even in the fall, we'll see some pretty cool days. We'll probably see snow I would imagine in the September, October program. And it's just so cool to see how the kids adapt their play."
The camps will take place over the entirety of WinSport's campus, with the kids getting a chance to use all the different elements and terrains we have to offer. Whether it's playing on the hill, travelling into the more forested areas, or navigating the more rocky areas, there will be more than enough diversity in environment to ensure a true change in scenery every day.
Lane says as school gets back in session, these camps are a great way to get kids out of the classroom, and allow them to take things a little slower, breathe in fresh air, and make some friends along the way.
"It's really just to take a step back."
"You're working in pairs, you're working solo on what you're building, what you're creating, or what you're doing," he said. "It's so rare that we actually get to do that in our daily life. That's where I feel a little different in that it compliments someone's other activities that they're doing in school or in sport. We're running at a totally different pace."
Another popular program is WinSport's Archery camps.
This camp looks to keep kids active in a unique way with a fun activity not many think about in their day-to-day lives.
Youth will take time to learn about the traditional techniques on compound and traditional bows while also mixing in some sports to keep things exciting.
"The whole aim of the camp is really to keep kids active and engaged throughout the year. Archery can be highly competitive, or very recreational at the same time. So, it's a really cool activity to have a multitude of skills, and even attitudes in the same place at the same time. It can allow kids to really explore how competitive they want to be within the sport, while also staying connected with nature and staying active."
All-in-all, WinSport's fall programs offer a way for kids to get back to being kids and allows them to explore and find their passions in their own manner.
Giving youth an opportunity to be social, while also keeping them active at the same time, is the pillar of what WinSport stands for and can make a big difference in how they approach their everyday lives.
For more information on our fall programs and to sign up, click here!