D'Hondt takes full advantage of WinSport halfpipe
Feb 3, 2022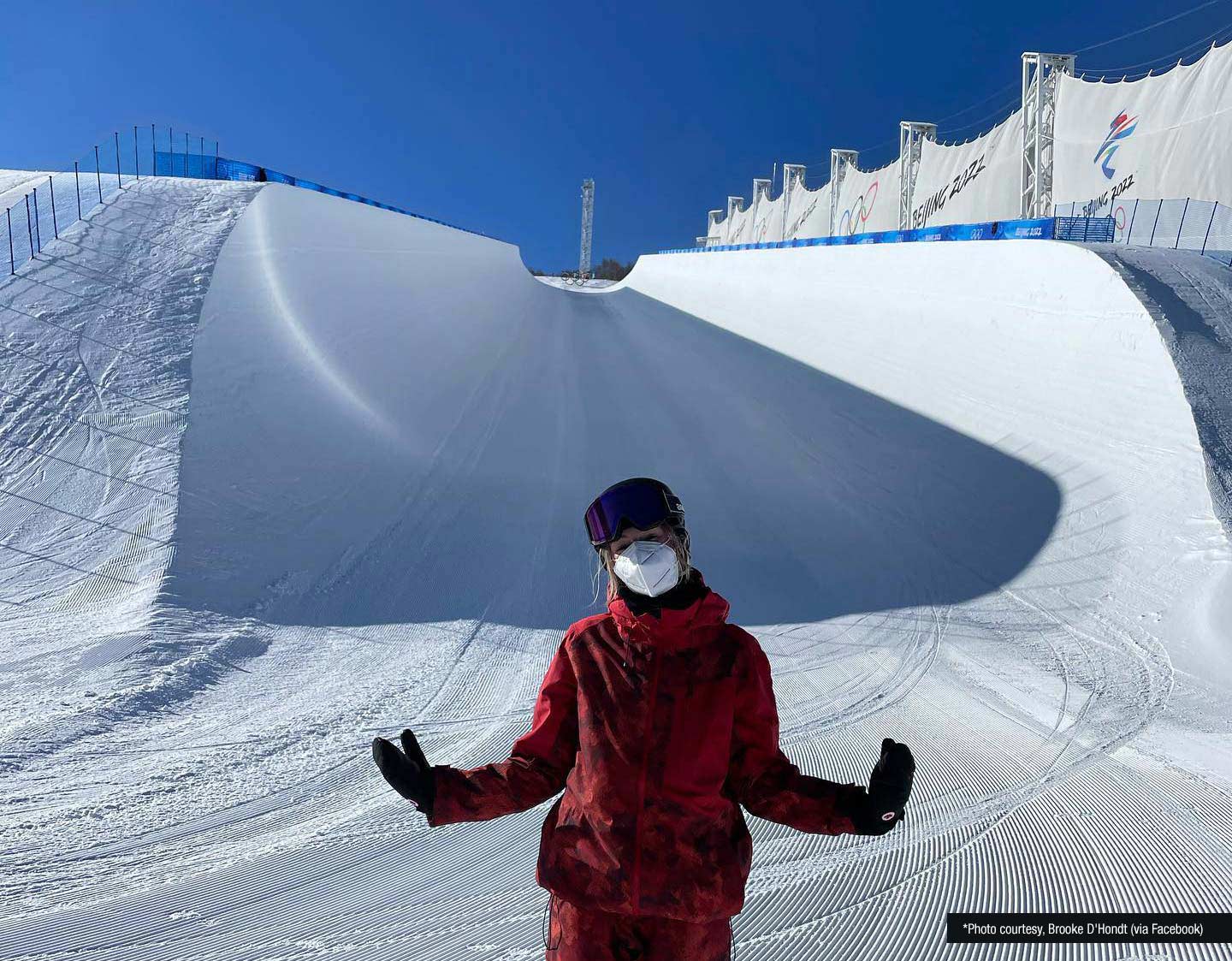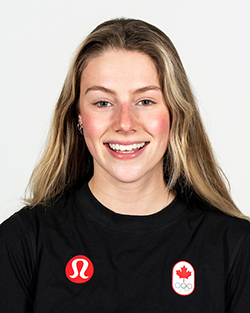 Brooke D'Hondt is the first to admit, skiing wasn't for her.
She first strapped on her skis at the age of two and was a regular at Canada Olympic Park. She gave it her best shot but felt more comfortable and sure-footed with just a single board. And thus, her love for snowboarding began a couple of years later.
"She wanted to ditch those skis and stand sideways on the snowboard at five," says Brooke's mom, Colleen D'Hondt. "We let her, got her a snowboard at Christmas and she never looked back."
Now 16 years old, Brooke is a member of the national halfpipe snowboard team and will be making her Olympic debut on Feb. 9 at the Genting Snow Park – just two years removed from her Winter X Games debut in Aspen in 2020.
She says growing up in Calgary and having the facilities at WinSport so close to her home have been crucial to her learning and development.
"WinSport has been awesome for everything in my snowboard career," she said after a recent training session in WinSport's halfpipe. "I live 10 minutes away, so I grew up coming here every day, just starting out on the groomers, then in the mini-pipe and the small park, then working my way up to the super-pipe and the big jumps."
Her mom agrees that without access to the COP facilities Brooke likely wouldn't be living her Olympic dream.
"It's pretty critical. Without this halfpipe being here, she would never have gotten into this sport and she has had some success with it," Colleen said. "It has been instrumental in where she is."
Brooke was starting to show her potential in junior events in 2018, but the 2019 calendar year was a breakout season, finishing first on consecutive days in halfpipe and slopestyle during an FIS event at Canada Olympic Park in March. In the following months she had podium finishes at other FIS events, Nor-Am Cups and the national junior championship.
In the summer of 2020 while at a training camp in Mount Hood, Ore., she broke her humerus. This resulted in surgery to insert six screws and a plate into her arm. But she was back on her board that fall and made her World Cup debut at the Laax Open in Switzerland in January 2021, finishing 15th.
Since then, she's competed in additional World Cups in Aspen, Colo.; Mammoth Mountain, Calif; and Copper Mountain, Colo.; and made her second appearance at the X Games in Aspen.
She knows that her first Olympic experience will be an eye-opener.
"Going into this Olympics, I want to just put my best foot forward and ride to the best of my abilities," said Brooke. "I will use it as a learning experience, and also to be a threat to all the other girls out there."
Brooke is coached by her dad, Trevor. For both parents, where Brooke places is irrelevant.
"She's won just by being there. It's going to be a pretty huge experience, and it's something that she is going to hopefully take in and be able to be in the moment and enjoy it," said Colleen. "She always has high expectations of herself, but it's a totally different competition than anything she has ever done before. So just being there and enjoying it will be key."
The halfpipe, slopestyle and moguls courses at Canada Olympic Park have played a critical role in the development of Canada's snowboard and freestyle ski teams. The freestyle team has spent nearly 80 training days at the park over the past two winters, while the snowboard team has spent more than 45 training days using the facilities.
For Brooke, COP has been just like a second home.
"I love it here and to be able to ride at night is super rare – this is one of the only pipes I think in the world that you can ride at night all the time. It's amazing to have it in my backyard," says Brooke.
The ever-changing weather conditions in Calgary can be a hinderance, highlighted by a recent media session that was cut short due to the wind. But it can also have some advantages.
"Calgary is known for a pretty icy pipe. It's nice, because when you go to an icy pipe in other places, then you are used to it," she said. "I think the icy pipe is definitely a challenge for a lot of people."
As Brooke has always proven, she's up for any challenge.