Choosing the right helmet as ski season approaches
Oct 13, 2022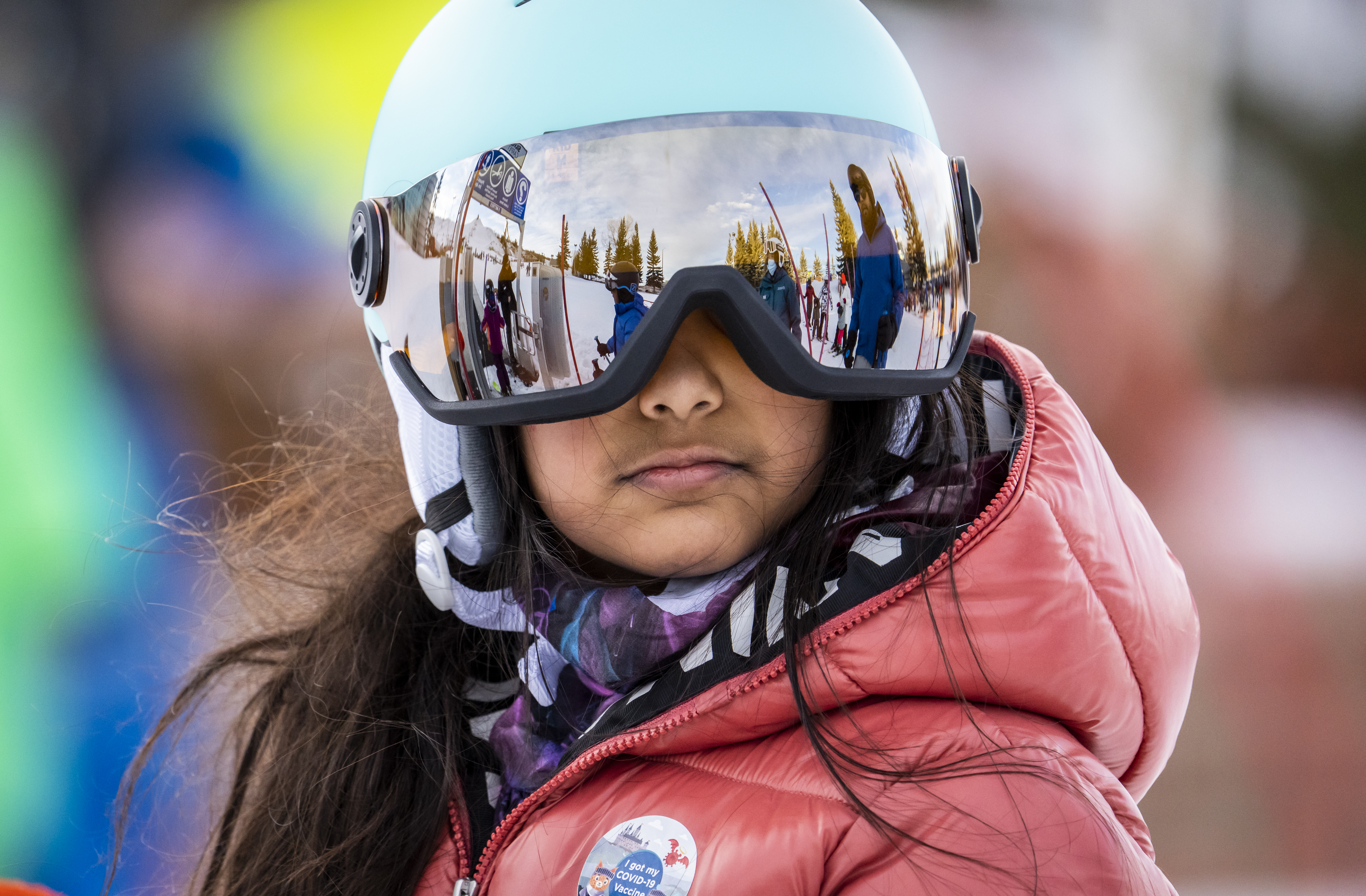 It's arguably the most important piece of equipment someone can have when heading out to the ski hill, yet some people still neglect how vital it is to your safety.
Helmets.
It may have been years since you last had a wipeout, or maybe you've never had an accident. But that's why they are called accidents because they can happen to any level of skier and come when you least expect it.
So, who is expected to wear a helmet at WinSport?
- All Snow School Participants under the age of 18;
- All terrain park users;
- And all WinSport freestyle club athletes on the hill, using the dry slope, and doing airbag training.
Brandon Purvis, WinSport's Team Lead of Mountain Sports, says not all helmets are made the same, so make sure you go out and get yourself the proper helmet for the season before you hit the hill.
"Bike helmets are great for the type of impacts you encounter, while hockey helmets, the same thing for hockey," he explained. "They don't cut it for ski and snowboarding. They don't meet those requirements that have been set out by the standards bodies."
Not sure how to pick a helmet? Purvis has some advice for those first-time buyers.
"One of the methods we use is the shake test. So there should be a nice, snug strap below your chin. The helmet should be comfortable, and the dial on the back of the helmet that makes it makes it nice and tight, that should be done up," Purvis said.
He says after the helmet is done up nice and snug, give your head a shake. If the helmet shakes separately from your head, it's too big.
"Having a helmet that fits well is just as important as having a helmet on your head."
Purvis adds, for kids, their heads don't change sizes much as they grow, so don't buy a bigger helmet for them just so it will last a little longer.
What about your trusty helmet that you've used for years? When is it best to retire it?
Purvis says if you've had any significant impacts that have left cracks in the shell, or if the inner layer of foam is degrading, it's time to upgrade.
"There are also advancements in helmets. Newer helmets are very likely to better protect your head than older helmets," he adds.
If you're looking for a new helmet, WinSport has a variety of options to help get you going!
For the short term, you can rent a helmet from WinSport's rental shop before you hit the hill. Or you can buy one from the Ski Cellar Snowboard retail store!