Plenty of good reasons to celebrate Paralympics and adapted sport
Aug 25, 2021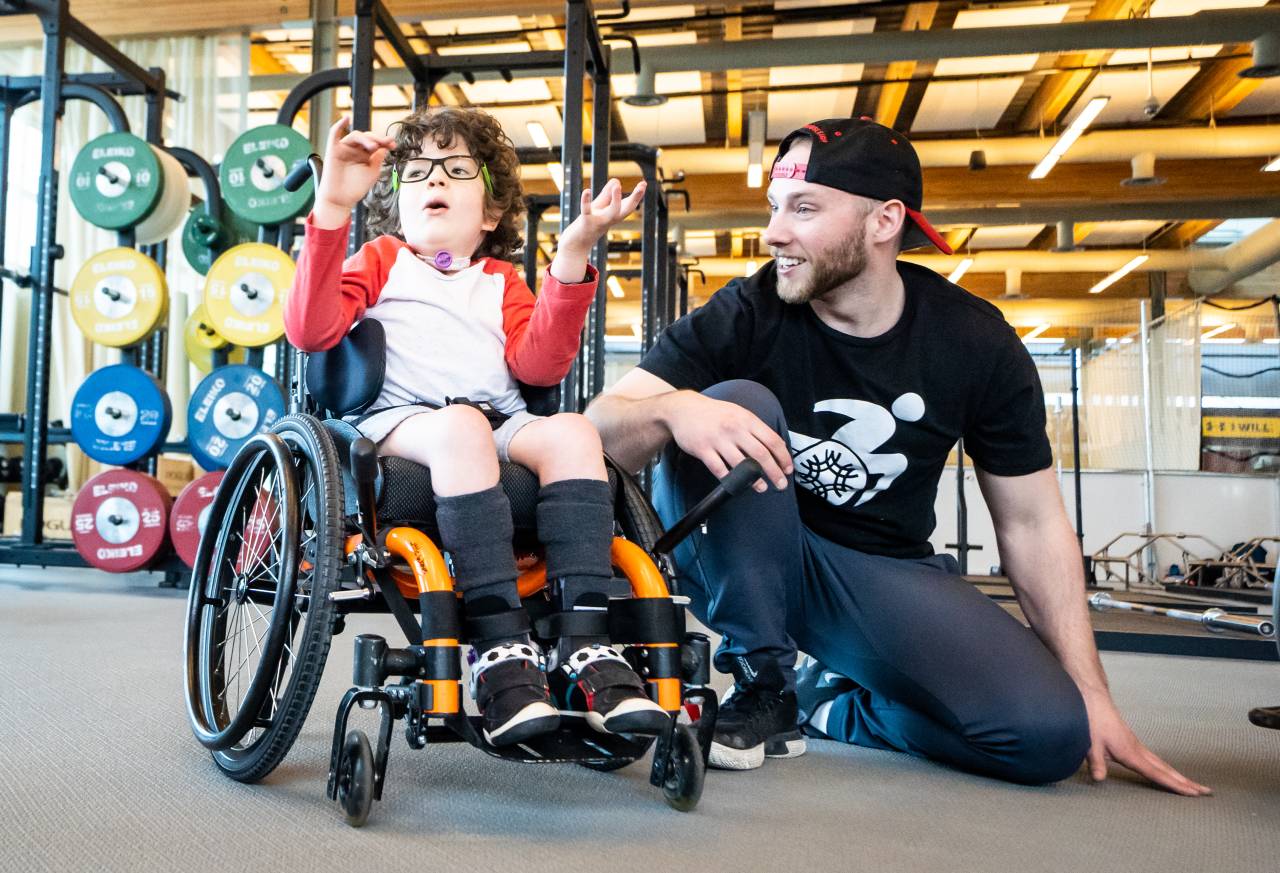 When the curtain was raised on the Tokyo 2020 Paralympic Games this week, there are plenty of reasons to celebrate. 
The first is hosting a Paralympic Games in the wake of an ongoing pandemic. While the debate rages on whether the Olympic and Paralympic Games should have been held in the first place given the pandemic, the hard work of 4,000-plus athletes can now be recognized worldwide. 
The second reason for celebration is that Canada is sending a team of 128 athletes, including guides, to these Paralympics, which began on Aug. 24 and run through until Sept. 5. While not given the hype of the Summer Olympic Games or Winter Olympic Games, the Paralympic Games and sport for individuals experiencing disability have come a long way. 
Dr. David Legg can vouch for that advancement. The Mount Royal University professor is the Past President of the Canadian Paralympic Committee and past board member for the 2015 Pan Parapan American Games in Toronto, among other roles. He is the newly minted President of the International Federation of Adapted Physical Activity and was a consultant with the Calgary BidCo for the 2026 Olympic and Paralympic Games. 
"I would say the Paralympics are in a strong position right now. The agreement that they signed with the International Olympic Committee extends through 2032, so there are even greater working relationships between the two, including the marketing," says Legg. "All the top sponsors with the IOC are now given the opportunity to be sponsors with the IPC. The number of commercials that used individuals experiencing disability in the visuals of their commercials was amazing – both nationally, and I would say, internationally – like Toyota, and P&G. Whether or not it's the relationship with the IPC or it's just a focus on equality, diversity, and inclusion more broadly I'm not sure but, regardless, I would say that the IOC and the IPC are probably working more closely together to promote the values of sport than ever before." 
Canada hosted a summer Paralympic Games in 1976 in Toronto called the Toronto Olympiad for the Physically Disabled and that was the same year Canada hosted the Olympic Games in Montreal. Canada did not host a parallel Winter Games in 1988 when the Olympic Games were held in Calgary in part because the precedent of hosting both Games in the same city did not occur until the 1988 Summer Olympic Games in Seoul. Canada did however host both winter Games in 2010 in Vancouver.
The third reason for celebration is to acknowledge the growth and evolution of disability sport.
"It has only been about the last 20 years or so when the National Sport Organizations have taken on the responsibilities of Paralympic sport. That has trickled down into the provinces, then the cities and facilities like WinSport albeit in a relatively haphazard, unstructured, non-systematic way," says Legg. 
That said, there are certainly several examples of where inclusion and accessible programming have succeeded and WinSport is a great example. WinSport has been the longtime home to CADS (Canadian Association of Disabled Skiing) Calgary, making skiing and snowboarding accessible to individuals with disabilities in Calgary and the surrounding communities. CADS and its trained volunteers do a tremendous job working with individuals with a wide range of disabilities and skill levels. 
In 2018, WinSport also launched its own adapted sports program, which helps introduce Calgarians with and without physical disabilities to adapted wheelchair sport opportunities. Program participants are introduced to a different wheelchair sport each week by expert coaches from local and provincial sport organizations.  
Nearly 200 individuals participated in the program during its two years of programming with plans to reopen in October.
The launch of this program tied in perfectly to the creation of the Calgary Adapted Hub (CAH), powered by Jumpstart. The CAH, which launched last year, is a one-stop resource for inclusive and accessible sport and recreation programming in Calgary and WinSport is a proud founding member, along with the City of Calgary, Sport Calgary, Mount Royal University, Repsol Sports Centre, the University of Calgary, and VIVO. 
Legg is among several individuals from these organizations that have helped make the hub a reality. 
"Part of the reason the hub was created was that there was a recognition that we weren't benefitting from an economy of scale," says Legg. "People were doing some interesting, great things, but in siloed pockets, and as a city of 1.2 million people, we weren't capitalizing on that.  
"The concept of the hub is to help coordinate services, provide better communication among partners, to have a place for a parent or an individual experiencing disability to phone and say 'hey, this is who I am, this is what I like to do, how can I get involved?' So, now we can provide that hub of information, advocacy, and activity. Ultimately then, and arguably, one of the outcomes of this is more people will be active and as it relates to the Paralympic Games perhaps, we will help enable more high-performance athletes. A place like WinSport can become a real driver of that because of their expertise and history of producing and enabling high-performance athletes."  
In addition to the Adapted Sport Program, WinSport offers several opportunities to build inclusiveness, including the Newcomers Program sponsored by Capital Power that introduces new Canadians to skiing, snowboarding, skating, and in the future mountain biking. The organization also has women's only and girls-only programming.  
"Places like WinSport offer a combination of inclusive but also segregated disability-specific programs, which can then lead to more inclusive programming" says Legg. "So, you have the disabled skiing program at WinSport providing opportunities to learn and develop, but then that same person with a disability who learns to ski with CADS can also say 'yeah, I can now go skiing with a buddy who is able bodied on Wednesday night.' 
"WinSport as an entity has the capacity, expertise and the welcoming nature where a person experiencing disability feels comfortable and confident going there at any time to participate." 
Canada is competing in 18 sports in Tokyo: wheelchair basketball, Para swimming, Para-athletics, wheelchair rugby, sitting volleyball, Para-cycling, Para rowing, goalball, boccia, Para equestrian (4), Para triathlon, wheelchair fencing, Para canoe, Shooting Para sport, Para archery, Para badminton, Para judo, and wheelchair tennis. 
Ten Calgary athletes represent Canada in Tokyo, along with other athletes living and training in Calgary representing a multitude of countries around the world. 
You never know, the individual experiencing disability working out beside you in the gym, carving turns on the ski hill, or playing a pick-up game of wheelchair basketball may be the next Paralympian representing Canada.
For more information on WinSport's Adaptive Program, email [email protected].
More on the Calgary Adapted Hub (CAH)