Career detour suits Johann just fine!
Nov 1, 2021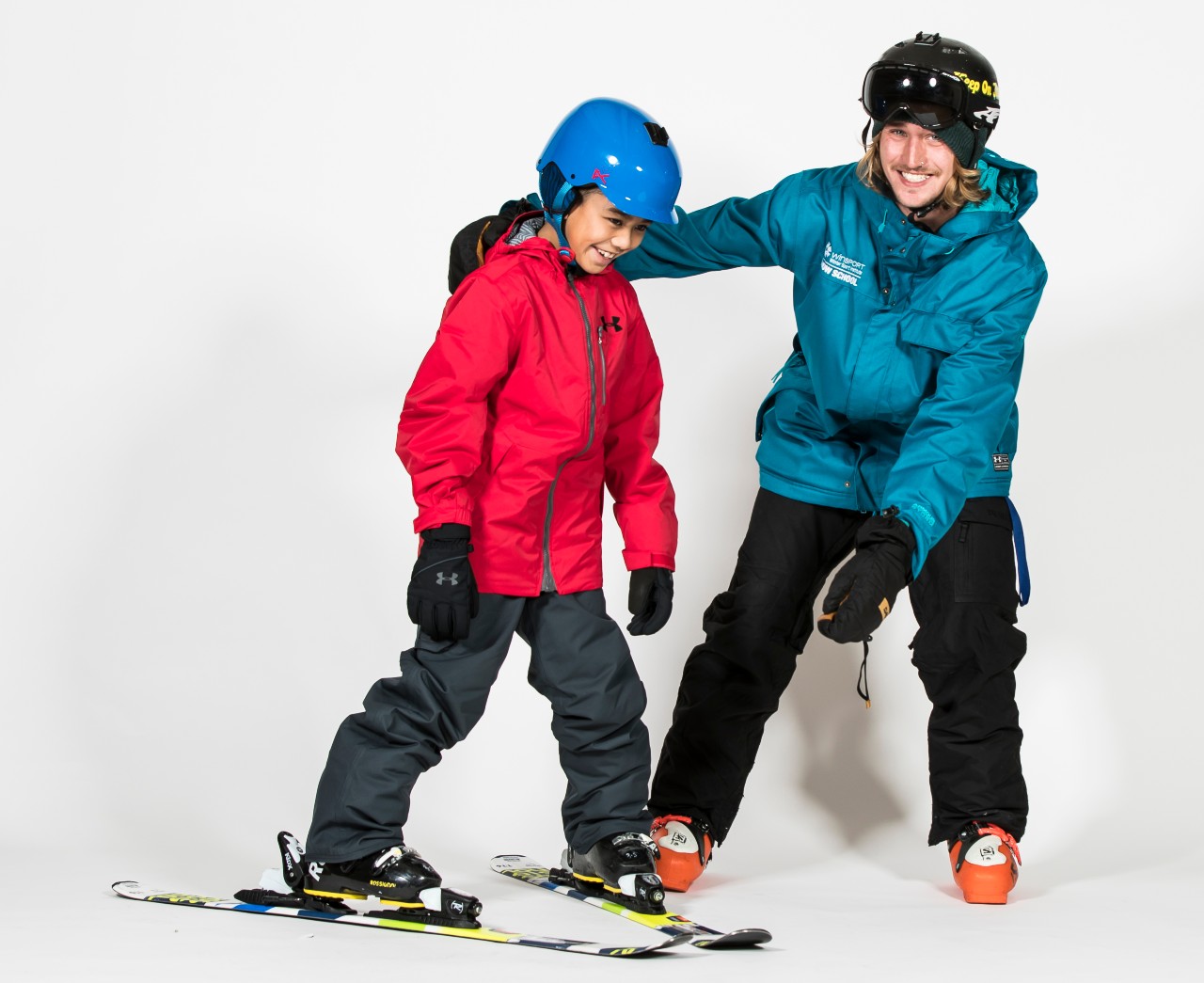 Johann Kuschke was well on his way to a career in journalism, but his passion for skiing and mountain biking got in the way.
And now, 10 years later, he is celebrating a decade working at WinSport, loving every minute that his career detour has taken him.
"When I first started at WinSport, I went into it thinking it would be just a part-time job and I ended up loving it so much," says Johann, who joined WinSport in the winter of 2011-12 as a part-time ski instructor while attending SAIT as a journalism student.

"I think it opened my eyes to a new side of things. To be honest, when I started, I wasn't a natural teacher by any means. It took me a bit to learn how to engage with a group of kids and how to really open up to get that content across in a way that engaged them, that was meaningful and that was inspiring. I have to say, my first couple of years was a lot of learning and growing as a person and being able to facilitate a lesson the way I wanted to."
Johann is just one of dozens who have joined WinSport over the years as part-time Team Members or as a volunteer and worked their way up in the organization. In Johann's case, he went on to become a full-time ski instructor in the winter and mountain bike instructor in the summer, combining two of his great passions -- skiing and mountain biking.
He then moved into a coaching role in freestyle skiing, trampoline training in the off-season and progressed into a leadership role. He now oversees WinSport's freestyle program and works with the snow school and mountain biking teams.
"I looked forward to work outside of my school time. It was a nice break away to be with a group of kids to be out and teach," he says. "I started to really grow a love for it while I was in school and started to notice towards the end of my two years when I completed my journalism certificate how much I really loved it."
WinSport hires instructors as young as 16, provided they have their Level 1 certification through the Canadian Ski Instructors Association or the Canadian Association of Snowboard Instructors. As one of Western Canada's largest ski schools, there is a wide range of ages and experience within the snow school team.
"The team really makes it. The people are a big part of what makes the workplace so great," says Johann. "Just having such a big pool of experience, with people from 40 years of teaching experience to people that it's their first year, you get all sorts of insights and perspective."
While teaching was a bit out of Johann's comfort zone at first, he grew to love the experience and found there were benefits that he didn't anticipate.
"I noticed that just being in this job really improved my riding overall and the way I thought about my own skiing. Just the growth in that sense, it will make you a better rider, it'll open your understanding of the mechanics of the sport, how to teach it and how to do everything," he says. "Whether it's just for your own personal riding, your own personal growth or just to see if you enjoy the job, I would say definitely try a season, I highly recommend it."
While the team atmosphere, camaraderie, a free ski pass and perks at other ski hills are some of the reasons to join WinSport, the personal development and the satisfaction of teaching rank high on Johann's list.
"You come into a lesson and you can get someone that has never been really exposed to winter or get a kid that is really nervous or an adult that hasn't been on skis for 20 years. By the end of the lesson, you can see that transition from a real beginner or nervous rider to someone who can ski a green or blue run with confidence, I think that is huge," he says. "When you see those people want to come back and you see them on the hill and they wave to you or say 'hey, that was a great lesson' or whatever, that's always super validating and makes the job feel really worthwhile."
For more information on joining the WinSport team as a ski or snowboard instructor, or our many other roles, visit our Join Our Team page to learn more