Meet our team
We offer customized programs with support from a Strength and Conditioning Coach. Check out the bios below to learn about our Team Members.
Specialties include:
Injury prevention
Hockey training and development
Weightlifting — form and technique
Exercise rehabilitation and musculoskeletal assessments
Dynamic stability and endurance
Pre and post-rehabilitation
Joint friendly programs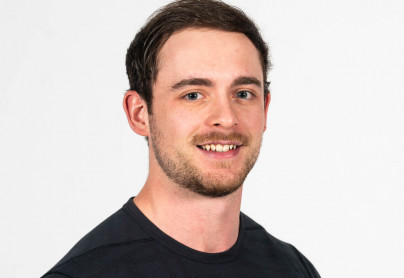 Brett Walker, BSc., Kin.
Head Strength & Conditioning Coach
Brett is the Head Strength and Conditioning Coach for WinSport's Performance Training Centre. After retiring from his junior hockey and lacrosse career, the northern Alberta native made the move to Calgary. In his new home base, he completed a Bachelor of Science degree in Kinesiology and Exercise Science from the University of Calgary.
For the past few years, Brett has served as Calgary's off-ice strength specialist with Hockey Canada. He's responsible for both NWCAA in-season programming and off-season hockey development. Brett assists with the Calgary Flames development and main camp testing procedures. He was proud to present at the 2018 National Hockey Canada Skills Seminar. Brett works with various athletes — from minor to NHL hockey athletes, to Canada's bobsled and skeleton program, and even slopestyle ski and snowboard.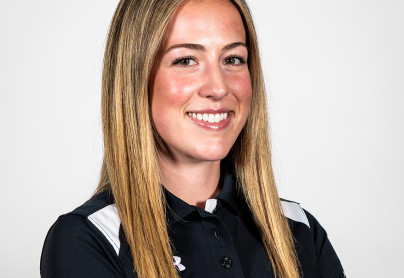 Brooke Simard, BKin., CSCS
Strength & Conditioning Coach
Brooke is a graduate of the University of Calgary where she completed her Bachelors of Kinesiology. Being in an athletic, fast-paced environment has always been second nature to her. From the ages of 4 to 20 she danced competitively, taking home two national titles and multiple scholarships with different dance companies. Since retiring from dance, she has taken up an interest in softball and skiing.
Brooke has worked with various athletes in hockey, basketball, dance, field hockey, and soccer. Her previous coaching experience includes dance instruction at Star Bound Dance Company and a practicum placement with the Duckett Performance Centre at the Edge School for Athletes. As a coach, she strives to create healthy and sustainable fitness habits in her athletes by taking a holistic coaching approach.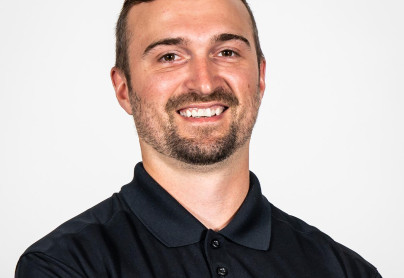 Mike Larocque, MPK, BSc. Kin, CSCS
Mike Larocque has been a coach at the PTC since October 2021.

Mike graduated from the University of Saskatchewan with a Bachelor of Science in Kinesiology in 2013 and completed a Master of Professional Kinesiology degree from the University of Toronto in 2017. In his Masters, Mike focused on the area of injury prevention programs for youth sports.

He has worked with athletes from a wide variety of sports at the youth, varsity, and Olympic levels which include track & field, football, volleyball, jiu-jitsu, hockey, and freestyle skiing. Prior to joining the team at the PTC, Mike worked for York University and Athletics Canada as a strength and conditioning coach.

Mike is passionate about educating and empowering athletes so that they can make the right decisions for themselves and make the most of their athletic pursuits. His areas of expertise include strength and power development, injury prevention/rehabilitation, and utilizing data to maximize athletic performance.