Welcoming fall to WinSport!
Sep 19, 2023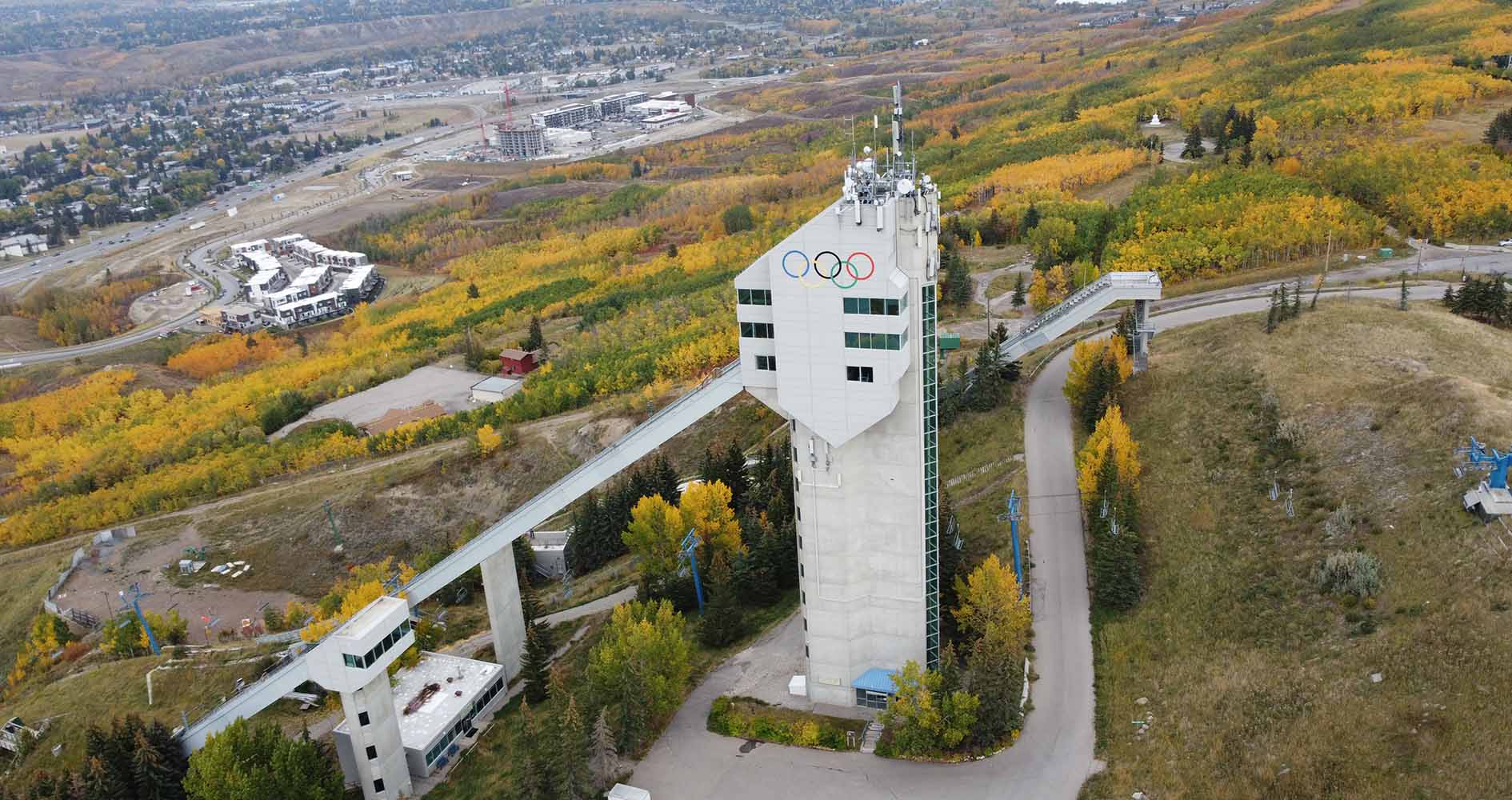 As the leaves change colours on the trees and we get some cool relief from the warm temperatures of the summer, WinSport is ready to transition from the bustle of the summer to the scramble of fall.
But that can't go without thanking every camper and mountain biker who made this a summer to remember across the park.
In total, WinSport welcomed more than 5,500 riders to the WinSport Bike Park throughout the summer, and that's not including the thousands of campers who learned new skills within one of our many mountain bike camps!
Whether you were dropping off one of the kids at a camp, dropping in for a quick workout at the Performance Training Centre, or grabbing a bite at the EIGHTYEIGHT Bar & Grill, it was hard to miss just how busy of a summer it truly was.
So, in short, thank you.
Now, we look towards fall and winter and what's to come! Coming up this week, we enter Spooky Season and welcome all the Halloween lovers to the park.
Beginning this Friday, Sept. 22, Pumpkins After Dark will open the classic pumpkin display that showcases over 10,000 hand-carved pumpkins for a perfect night-out activity for the whole family.
And, as always, WinSport will be opening its doors for the classic Spooktacular Haunted Mini Golf! You can enjoy 18 holes of mini golf while the skeletons, ghouls, and ghosts of WinSport watch your every shot.
Combined, the two activities give you a perfect, spooky night out to get in the Halloween mood! If you plan on coming for both, make sure to show your Pumpkins After Dark ticket to save on your mini golf round!
WinSport also has a number of events throughout the fall to watch out for. This Sunday, Sept. 24, Pakistani musician and Bollywood star Atif Aslam will take over the WinSport Event Centre!
Then, from Oct. 29-Nov. 4, WinSport will welcome the World Ringette Championships for the fastest, most prestigious, and most exciting ringette the world has to offer!
And while fall and Halloween are at the forefront, winter will be here before you know it! Make sure to check out our blogs page for an update on what's to come this Winter 2023/24.
See you soon!