Mackay crowned freeski halfpipe world champion
Mar 6, 2023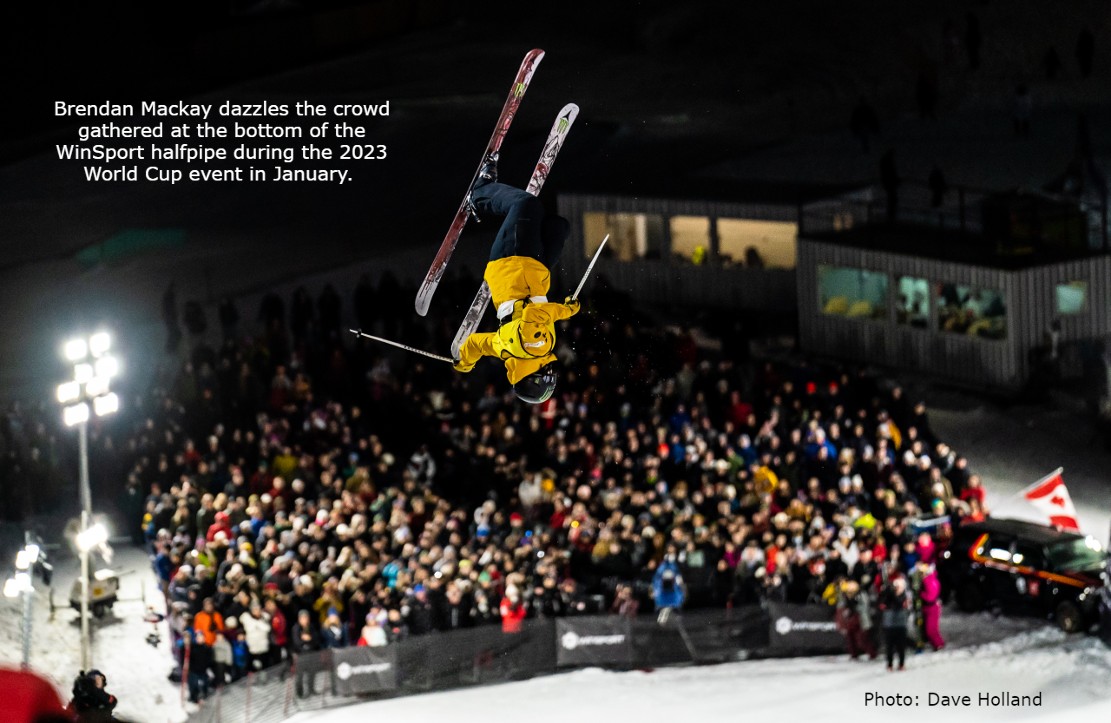 Calgary's Brendan Mackay, who grew up perfecting his skills at WinSport's facilities, is the new halfpipe freeski World Champion.
Mackay, 25, turned in a flawless final run on March 4 in Bakuriani, Georgia, to climb into top spot for the first world championship medal of his career. He also secured second place in the overall World Cup standings.
"It is a dream come true to be a World Champion and bring the medal home to Canada," Mackay said Monday after returning home.
Although he started out ski racing from age three to 10, he followed his older brother into the freestyle club system based at Canada Olympic Park. He gained experience with moguls and slopestyle, before settling on halfpipe, eventually graduating from WinSport's Academy program.
"I have skied at WinSport every season for over 20 years. Having access to WinSport's halfpipe is what allowed me to become a World Champion, and what will allow many more Canadians to have similar success on the international stage," said Brendan, a graduate of the WinSport-based National Sport School. "I will continue training and competing at Winsport for years to come."
Mackay, who had five podium finishes this World Cup season, was ninth in the halfpipe event at the 2022 Winter Olympics in Beijing. Each winter, he participates in the national team training camps held at Canada Olympic Park, including a key camp prior to the Olympics.
"We are very lucky to have a fantastic halfpipe to train at in Calgary, allowing me and my teammates time to dial everything in for the Olympics," he said last winter.
Mackay, who worked one season as a member of WinSport's park crew, swept the gold in both 2022 Calgary World Cups and was second and eighth in the two 2023 events.
On the women's side at the World Championships, Rachael Karker took third place in Bakuriani. A native of Erin, Ont., Karker moved in 2016 to Calgary to train on WinSport's halfpipe. She captured the Crystal Globe for the overall women's World Cup standings, after finishing the season with four World Cup medals, including two silver at the Calgary events.
"The halfpipe at WinSport definitely influenced my decision (to move to Calgary)," Rachael said in a 2018 interview. "It's one of the best halfpipes in the world. A lot of other teams from other countries come here because it is so good."