Get to Know: WinSport's summer student, Kehler Koss
Jul 22, 2022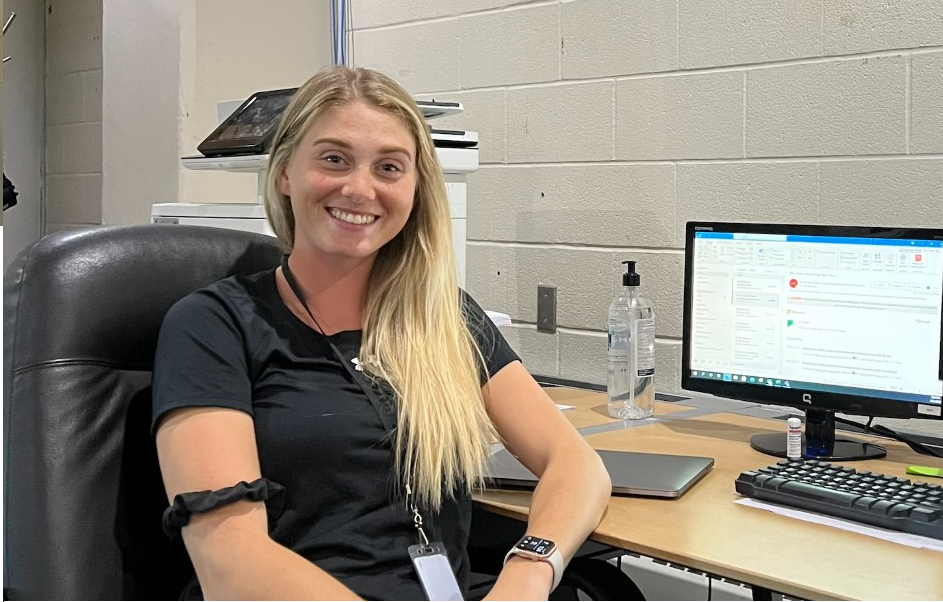 A born and raised Calgarian, Kehler Koss was coming back home for the summer from Illinois State University, working towards her Master's Degree in Sports Psychology. This coming after she already got her Bachelor's Degree in Business Management at New Mexico State University.
Having been an athlete her whole life, Koss knew she wanted to work somewhere in sport, and WinSport turned out to be the perfect fit.
A golf-vet, who received a scholarship to play the sport, Koss brought ideas and enthusiasm to WinSport's Sport department that helped put those ideas into action.
"I've worked on a few projects," Koss explained. "So, the first one was Safe Sport. So we're implementing Safe Sport and we're the first infrastructure in Canada to be implementing it. So, just working on policies, kind of understanding all that. And that one really hit home for me, because the U.S. doesn't have Safe Sport like it does up here. So the athlete protection isn't the same."
She also had a hand in a social inclusion project that the Sport team is looking to kickstart.
David Norton, Admin Coordinator for Sport, says without Kehler's hard work ethic and countless hours spent on tasks such as the Safe Sport project, WinSport would be in a much different position than it is currently.
"Kehler was always willing to help on anything raging from summer camp check-in duty to researching a new social inclusion strategy," Norton explained. "She regularly challenged members of the team to improve through example and was a pleasure to have around. Kehler has been an invaluable member of the sport department, I will miss having her on the team but I'm very excited to see what she achieves in the future."
Unfortunately for WinSport, Koss has to head back down to school on Aug. 1 to help coach golf. A sport she has had tremendous success with since she was a kid.
This year, Koss helped Illinois State take home the school's first Missouri Valley Conference title since 2013.
Once school is done, Koss says she hopes she can use what she has learned to become an Athletic Director at a University, and that coaching has always been her passion.
But before that happens, she would like to take a little break from school, travel, and go wherever the road takes her.
But, the lessons she learned at WinSport will stick with her forever.
"I think this is such a unique place to kind of figure out what your passions are," she said. "And there are so many different departments here that you can fit in with, and I think it's such a collaborative environment. So, coming here with an open mind and not being afraid to share your opinions -- I think that's awesome.
"This has just been the best summer job I've ever had."