Success through sponsorship and philanthropy
May 18, 2021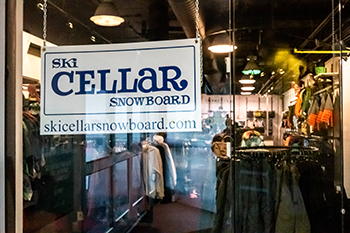 As a not-for-profit organization, sponsors, philanthropists, and grants play a critical role in WinSport's success.
Businesses, individuals and other charitable organizations, along with some government, have helped Canada Olympic Park become the 263-acre playground it is today, helping people of all ages live active and healthy lifestyles.
We haven't been able to succeed on our own and we certainly need plenty of help in the future to ensure we can support the next generation of Calgarians and Canadians alike. Significant investment will be required in the coming years to renew the legacy facilities that have welcomed the world to the Calgary region for more than a generation.
Sponsorship takes many forms, such as naming rights partnerships, program-specific support, and event or seasonal sponsorships.
Last week we announced a new two-year sponsorship agreement with Capital Power, which will not only become WinSport's exclusive electricity provider, but they will be sponsoring WinSport's highly successful Newcomers Program through Capital Power's community investment program.
The Newcomers Program is one of several key programs that WinSport offers to specific participants, including our Adaptive Sports Program or Female Sport Development Programs.
Capital Power joins longtime sponsors such as Calgary's Ski Cellar Snowboard, which has been a partner with WinSport for the past 20 years, and Servus Credit Union, which began its relationship with WinSport in 2017.
"Our relationship with WinSport has been mutually beneficial over the past two decades," says Ski Cellar Snowboard manager/co-owner Dan Russell. "Together we have been able to introduce beginners to the exciting sport of skiing and snowboarding while also serving the needs of the experienced enthusiast and the racing community."
Servus Credit Union launched Servus Ski Tuesdays in 2017, offering discounted lift tickets for skiing and snowboarding. After three successful seasons and due to the pandemic, Servus worked with WinSport to offer discounted tube park tickets on select Friday nights this past winter. These Friday nights were a tremendous success and we are proud to partner with a community focused organization such as Servus. These kinds of relationships are win-win for WinSport and for the sponsor.
"Over the past year, the communities and members we serve have never been more important. We were pleased to partner with WinSport again this year for Tube Park Fridays to provide Calgarians with a safe and fun outdoor activity to enjoy despite the challenges brought forward with the pandemic" says Tyler Hope, District Manager for Servus Credit Union
While sponsors, philanthropists, and grants form a large part of our support, the support from our guests is significant. Most Calgarians know about skiing and snowboarding in winter, mountain biking in summer and our four ice sheets in the Markin MacPhail Centre.
Another way to support us is to host a wedding, conference, team banquet in our event space or by renting office space on our campus.
Everyone plays such a vital role in the success of WinSport and ensuring our future.
More information on booking a meeting, events or catering is available here, or visit our website for details on becoming a sponsor or to donate to WinSport.