Kid's bikes for WinSport programs and camps
Apr 13, 2021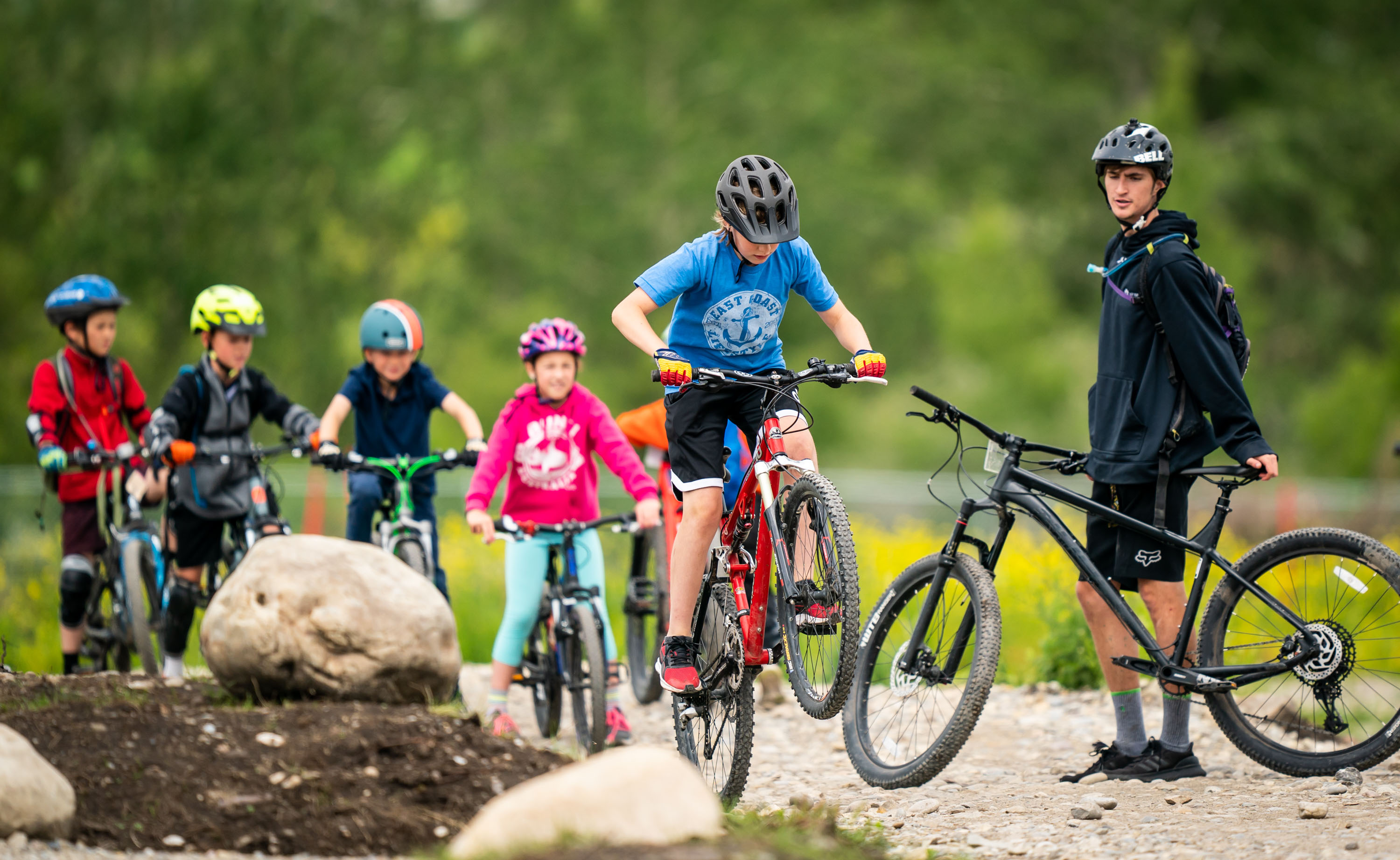 Warmer weather has arrived in Calgary which has everyone thinking outdoor activities. Like many parents, you may have discovered that your child has grown since the last time they used their bike, or their athleticism has improved since last summer. If your kids aged 6-16 are pumped to join a mountain biking program this spring or summer at WinSport, you may be wondering what kind of bike is right for the program they are in. Common questions we get range from what size of bike should my kid be on to what kind of helmet is best to what do the different kinds of brakes mean? Below is a breakdown by program name and age with answers to your common questions.
Bike fit
Not all bikes fit in the same way. Different brands make accommodations for frame and wheel sizes, gear ratios and other components. Kids bikes are typically sized by wheel size (16", 20", 24", etc.) and age doesn't necessarily match bike sizes because it's really based on the rider's inseam length.
Riders should be able to straddle the top tube of the frame. While seated, beginner riders should have their feet planted on the ground for the most stability, while more experienced riders can get away with just tippy toes reaching the ground. Your local Calgary bike shop can assist with finding the right fit or providing tips on adjustability of things like seat height or handlebar height if your bike has that capability. To learn more, watch our video from 2019 on bike fit.
The brakes
If your child started out on a strider bike without pedals, then they learned to stop the Fred Flintstone way. Children's bikes where you push the pedals backwards to stop are called coaster brakes. The harder you push; the more braking power is applied. The best progression is to front and rear disc brakes via use of a hand brake lever on the handlebars. For mountain biking especially, it's important to have disc brakes on both wheels so you can modulate braking. Kids start to learn how to apply pressure to which brake and when through turns and on downhill slopes. This type of brake is also useful when kids learn to stand up on their pedals and use suspension as they start to gain speed on berms and jumps.
Other considerations
Having a bike with a lightweight frame is important in almost any level at WinSport due to the amount of hill climbs. It also makes maneuvering the bike easier. Typically, bikes you find at big box stores will be steel frames instead of aluminum like you will find at a specialized bike shop, which just doesn't have the same off-road capabilities. Although they are fun in the winter, fat bikes are not allowed in WinSport mountain biking programs.
For children in the higher levels or more advanced camps, consider having them bring a small bag suitable for riding to carry water in a CamelBak or other water bladder, a spare tube, multi tool, tire levers, and a small pump. These types of accessories can be harder to find with the recent popularity of biking during COVID-19, but this preparation on the trails is an important part of learning the sport.
Still have questions? Call the WinSport Guest Services Team or you can email us at [email protected].