Snow Rodeo puts WinSport's halfpipe and slopestyle course on display
Dec 30, 2021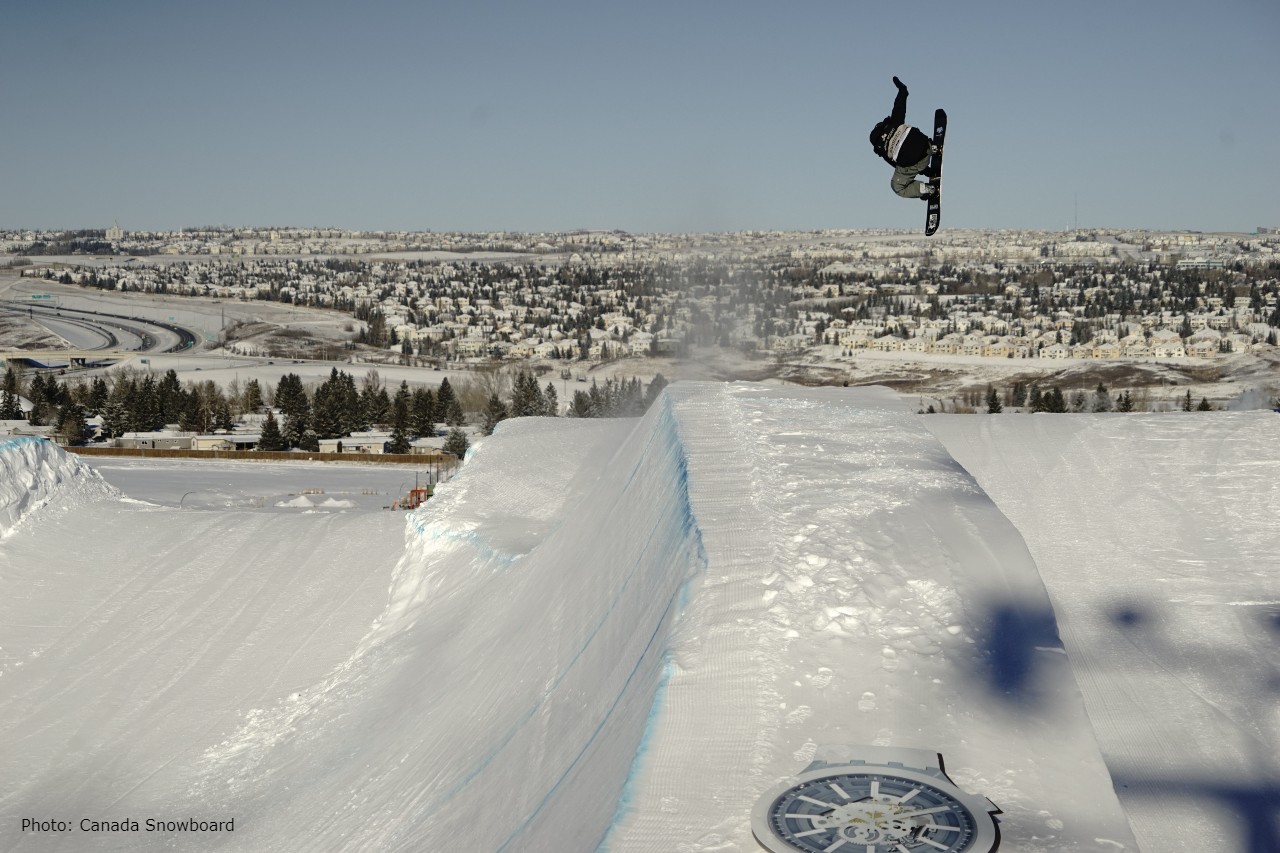 Some of the world's best snowboarders and freestyle skiers have converged on WinSport this week to battle for bragging rights at this year's Snow Rodeo and to lock up spots for the Beijing 2022 Olympic Winter Games.
Skiers are strutting their stuff in WinSport's superpipe, including top Canadians such as Cassie Sharpe, Noah Bowman and Rachael Karker. Qualifications and the finals for the first of two World Cups were Thursday, with the second World Cup finals on Saturday.
Canada's top snowboarders, including Mark McMorris, Sebastien Toutant and Laurie Blouin, are among the ones to watch on the slopestyle course, which is designed and built by renowned course builder Charles Beckinsale. Qualifications began Thursday, with finals set for Saturday.
(Unfortunately, due to COVID-19 spectators cannot attend this year.)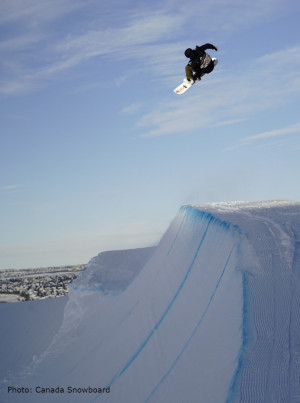 WinSport's halfpipe and slopestyle course have become among the world's best in recent years. Frank Wells, considered one of the top pipe cutters in the world, took the WinSport operations team under his wing and now Adam Larson cuts the pipe just like his mentor taught him.
On the slopestyle side, Beckinsale has been in Calgary for the past couple of weeks building the course to prepare it for this event. The 37-year-old Australian is easily the king when it comes to terrain parks, and it has become almost a year-round gig in both hemispheres.
"I have been working on terrain parks for 21 years," he says. "All but three of these were spent doing back-to-back winters, so two winter seasons a year which gives me a lot of time to practice approximately 10 months of the year. I think the most important piece would be the years I have spent snowboarding different parks around the world and riding professionally. That part of it makes you good at understanding how the transitions feel and how the flow of the features should work.
"Every time I would build an idea, I would go straight out in the morning to test it for myself. Having such a close relationship to what you work on is really important in my opinion."
Building the course takes Beckinsale approximately 110 cat hours and five more hours of additional measuring, hand-shaping and chainsaw work. The WinSport park crew then spends another 10 hours or so doing more handwork.
So how would he describe the WinSport course?
"The simplest way to explain it would be a course with three rail platforms with multiple options, followed by two classic jumps and one hybrid halfpipe transition style jump to round it out," he says. "There is definitely a bit of a crossover vibe in the course with some pipe transitions being mixed into the jump and rail features to reward the riders who mix things up with some pipe riding, too."
Mother Nature hasn't been particularly helpful for this year's build, with the mercury plummeting as Beckinsale was trying to ensure he was ready for the World Cup. It's just one of the hazards of the job.
"The cold this year was a bit of a challenge with machines, with some cats not starting and the chainsaw chain freezing as soon as it stopped spinning," he said. "But other than that, we had a great amount of snow to work with and the right tools for the job when it wasn't ridiculously cold."
Beckinsale believes his experience as a competitor in his younger days works in tandem with his knowledge and ability as a park builder.
"They both motivate me and complement each other," he said. "At 37, I have fewer tricks than I used to, so the progression is not there like it was on the building side. I always feel there is room to improve and evolve, so I'm really into that side of things. When the weather is good and the jumps are hitting well, snowboarding wins hands down every time. In my opinion, the feeling of flying through the air on a snowboard on a well-built jump is unbeatable!"
For more on the Snow Rodeo snowboarding:
Calgary Snow Rodeo FIS data page (start lists, live scoring, results)
Slopestyle World Cup 2021/22 season preview
For more on the Snow Rodeo halfpipe skiing: