Ages 4 - 17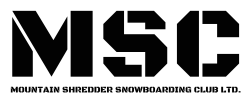 These programs are ONLY available to eligible Mountain Shredder's Clubs members. Registration for these programs is not open to public participants.
Scroll down to view lesson dates & times.
Wrigglers Program - Spark a passion for snowboarding with your little one's in our Wrigglers program! These programs are catered to our tiniest winter enthusiasts. Our certified instructors deliver child centered lessons to engage them in snowboarding and forget that they are learning.
Shredders Program - Watch your child's passion for snowboarding take off in our Shredders snowboard programs. These lessons are for kids to have a blast on snow, gain confidence, improve their riding skills, and build friendships in a safe learning environment.
Shredders Snowboard lessons are two hours long and include hill access for your lesson time.
Elevate Program - The Elevate programs is catered to snowboarders ages 6-17 who want to improve their overall riding technique and have more fun on slopes. Our coaches will offer feedback to refine specific technical components while introducing fun new tactics and skills.
Park Fundamentalz Program - The Park Fundamentalz program is catered to snowboarders ages 6-17 who are excited to learn more about the terrain park. Our coaches will guide riders through the park and offer technical feedback to build confidence on new terrain.
Please note: Lessons may be repeated multiple times to help build a solid foundation, allowing your child to develop their skills at their own pace in a safe learning environment. Each program will being by revisiting key goals from the previous level on more challenging terrain.