Dean Brody with special guest Tyler Joe Miller
Mar 24, 2023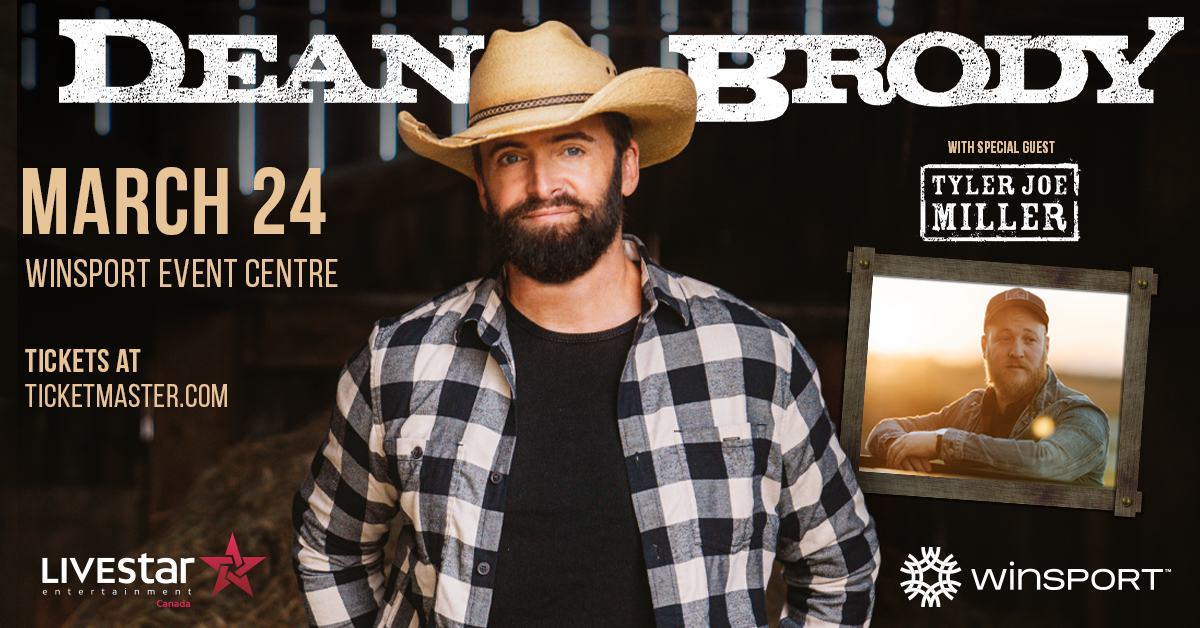 Don't miss your chance to party on Friday with Dean Brody and Special Guest Tyler Joe Miller on March 24th at the WinSport Event Centre. Tickets start at $59.99!
Dean has become one of the most beloved Canadian country artists of his generation. A passionate storyteller and unmatched lyricist, Dean has risen and continues to remain at the top of the Canadian country landscape with an impressive 33 Top-10 singles (including 8 #1s) and more than 400+ million global streams.
Visit Ticketmaster.com to get your tickets. This is an all-ages show!