2023 Novice Canadian Championships/Skate Canada Cup
Feb 18, 2023 - Feb 22, 2023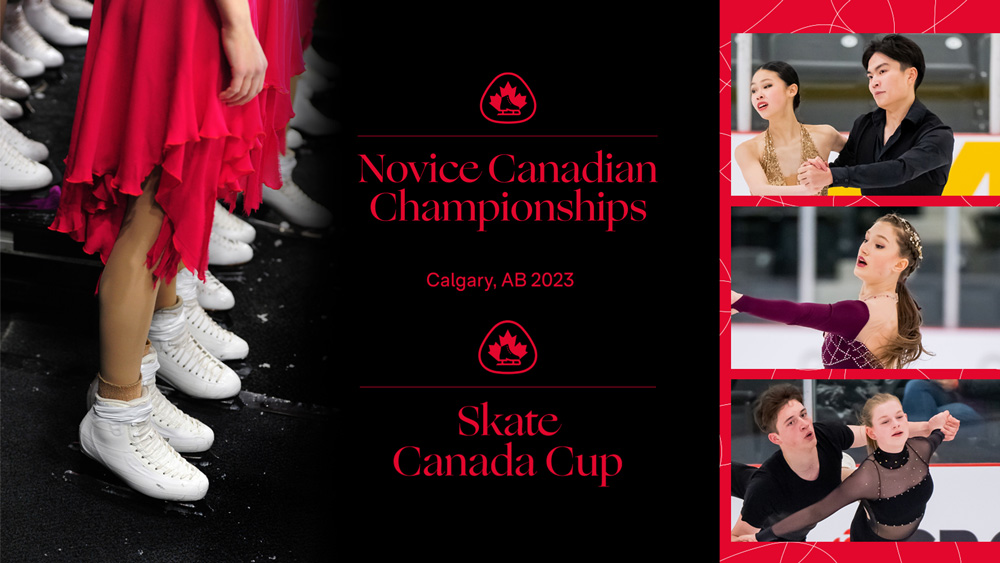 The 2023 Novice Canadian Championships will feature the top up-and-coming Canadian figure skaters in the men, women, pair, ice dance, and synchronized skating disciplines and will determine the 2023 national champions in these fields. The event will be followed by the 2023 Skate Canada Cup, which will showcase the very best Canada has to offer in synchronized skating. This event will feature synchronized skaters from the intermediate and open levels, who will be vying for a spot on the podium across these categories.
"Skate Canada is happy to announce Calgary as the host city for both the 2023 Novice Canadian Championships and 2023 Skate Canada Cup," said Debra Armstrong, Skate Canada's Chief Executive Officer. "We are excited to shine a spotlight on both our novice and synchro skaters with these events. Skate Canada, along with the city of Calgary, are looking forward to creating a fantastic event for all to enjoy."
"Calgary looks forward to welcoming back the best skaters from across the country in February 2023," said Carson Ackroyd, Senior Vice President of Sales with Tourism Calgary. "It was our pleasure to host the Novice Canadian Championships this past February and we are thrilled that Skate Canada has chosen our city to once again host this event, alongside the inaugural Skate Canada Cup. Combined, these two events will inject a projected $3 million into our visitor economy and will bring more than 800 athletes, coaches, and officials to the city during Calgary's winter festival, Chinook Blast.
More information on both the 2023 Novice Canadian Championships and 2023 Skate Canada Cup will be available later this year.