Alice Cooper in Calgary
Apr 14, 2022 - Apr 14, 2022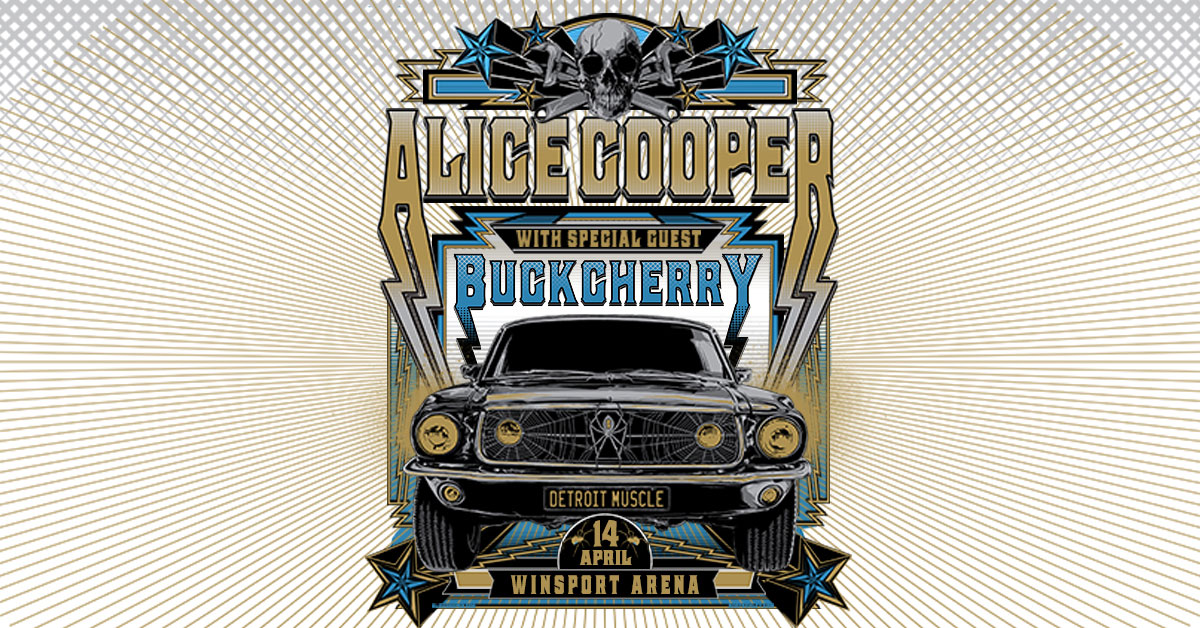 Alice Cooper is coming to Calgary!
WinSport Arena is excited to announce that Alice Cooper, with special guest Buckcherry, will be coming to the WinSport Arena on April 14th, 2022.
Tickets start at just $59.99 (plus taxes and fees) and are available through ticketmaster.ca.
Now available, save 25% by booking for you and three friends! Select 4 tickets (Me+3 offer) the seat map to get this limited offer.


Event Information
Venue location
The WinSport Arena is located at the Markin MacPhail Centre at Canada Olympic Park just off 16th Avenue NW/TransCanada Highway. There are multiple entrances to the park. Please familiarize yourself with the route most accessible to you.
Where to park and how to access WinSport Arena
Parking

Paid parking will be in effect. Parking is $10. Cash, debit and credit are accepted at entry.

Please make sure you give yourself lots of time to arrive, park and enter the centre.

Accessible parking is available free of charge. Guests looking to use these spots must have a valid accessible parking pass properly displayed on their vehicle.

Ticket and door times

The ticket office will be open from 6.30 p.m. Pickup or purchase tickets or get additional information. Guests will need to go through the pat down process before accessing the ticket office.

Doors open at 6.30 p.m. Pat downs will be in effect, and lineups will take place outside the venue. Make sure you dress accordingly.

General Information
ATMs are available onsite.
Concert merchandise will be available to purchase.
Bars and concessions are located throughout. Credit and debit cards as well as cash will be accepted.
Smoking & vaping areas will be located outside the concert venue for your convenience. Please note this is considered a public area and as per city of Calgary bylaw, cannabis is not to be consumed onsite.
Washrooms are located inside the WinSport Arena.
Inappropriate or abusive behaviour will not be tolerated.
There will be no on-site storage, so all items must be carried on your person or left in the seating area. All items left unattended are left at your own risk.

The following items are prohibited:
Outside alcohol or food (including bottled water)
Illegal drugs and paraphernalia
Animals
Video or recording equipment
Professional cameras
Items intended for sale or promotion
Any object that security may find unsuitable or may cause bodily harm
Umbrellas
Laser pointers
Selfie sticks
Backpacks, Coolers, Large Purses & Camelbacks
Please note bags may be subject to search upon entry
Beach balls, soccer balls or any other items deemed a projectile
Fireworks
Thank you for coming to WinSport. Enjoy the show!